New image of colliding galaxies previews the fate of the Milky Way
"WOW!! I wonder what the human race will be doing in 5 billion years when this happens?" – Joyce Rey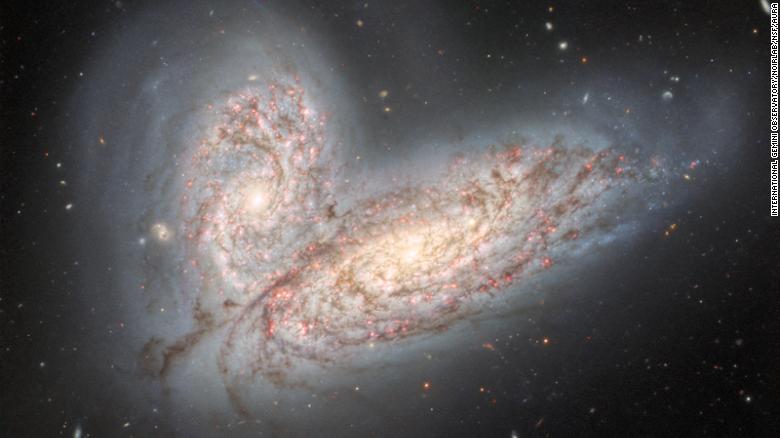 A new telescope image showcases two entangled galaxies that will eventually merge into one millions of years from now — and previews the eventual, similar fate of our own Milky Way galaxy.
The Gemini North telescope, located on the summit of Maunakea in Hawaii, spotted the interacting spiral galaxies about 60 million light-years away in the Virgo constellation.
The galactic pair NGC 4567 and NGC 4568, also known as the Butterfly galaxies, have just begun to collide as gravity pulls them together.
In 500 million years, the two cosmic systems will complete their merger to form a single elliptical galaxy.
At this early stage, the two galactic centers are currently 20,000 light-years apart and each galaxy has maintained its pinwheel shape. As the galaxies become more entangled, gravitational forces will lead to multiple events of intense star formation. The original structures of the galaxies will change and distort.
Browse our latest posts below.