Ready the Rockets — You Could Book a Stay in Space As Soon As 2025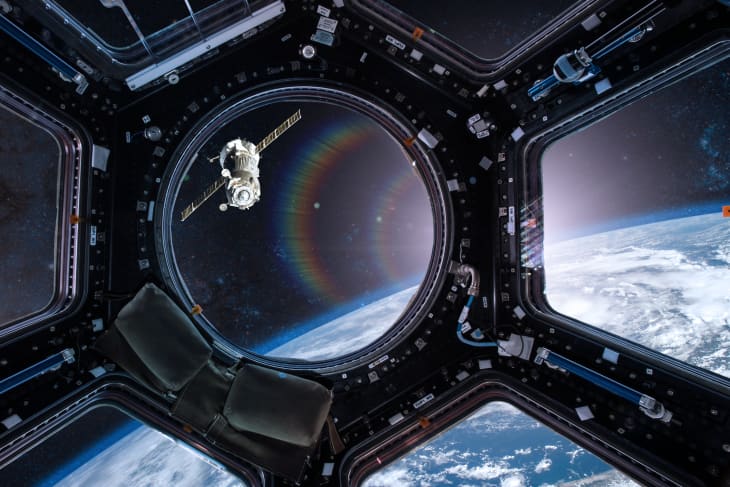 Orbital Assembly, a company that designs and constructs space stations, has plans to open the first-ever space hotel (in our solar system, anyway) as soon as 2025. The company is actually working on two space hotels — Voyager Station and Pioneer Station — both of which will accommodate space travelers of all kinds, from tourists and businesspeople to manufacturers and researchers.
Voyager Station, which Orbital Assembly began designing first, has the capacity to fit up to 400 guests. Pioneer Station is significantly smaller and can only house 28 guests, but it is predicted to be ready to install within Earth's orbit within the next three years.
Orbital Assembly's CEO Rhonda Stevenson told Architectural Digest that guests could spend as long as two weeks in either hotel or as little as four days. The price per night has not yet been determined, but Orbital Assembly is hoping to make the cost as low as possible.
Both Voyager and Pioneer Stations will employ artificial gravity (think of water in a fast-spinning bucket) to make guests' stays comfortable. And to attain the right amount of artificial gravity, the stations will be shaped like giant wheels with elevators in the "spokes" that transport guests around the hotels. But there will also be a space in Voyage dedicated to a zero-gravity experience for those who wish to feel what being weightless in space is like.
With plans to open Pioneer Station in 2025, luxury travel is about to become out of this world.
Browse our latest posts below.