2022 Lights of Dreams Lantern Event at LA Lotus Festival
Join us at the 41st Lotus Festival as we light up Echo Park Lake with thousands of water lanterns! Let's celebrate life, hope and dreams!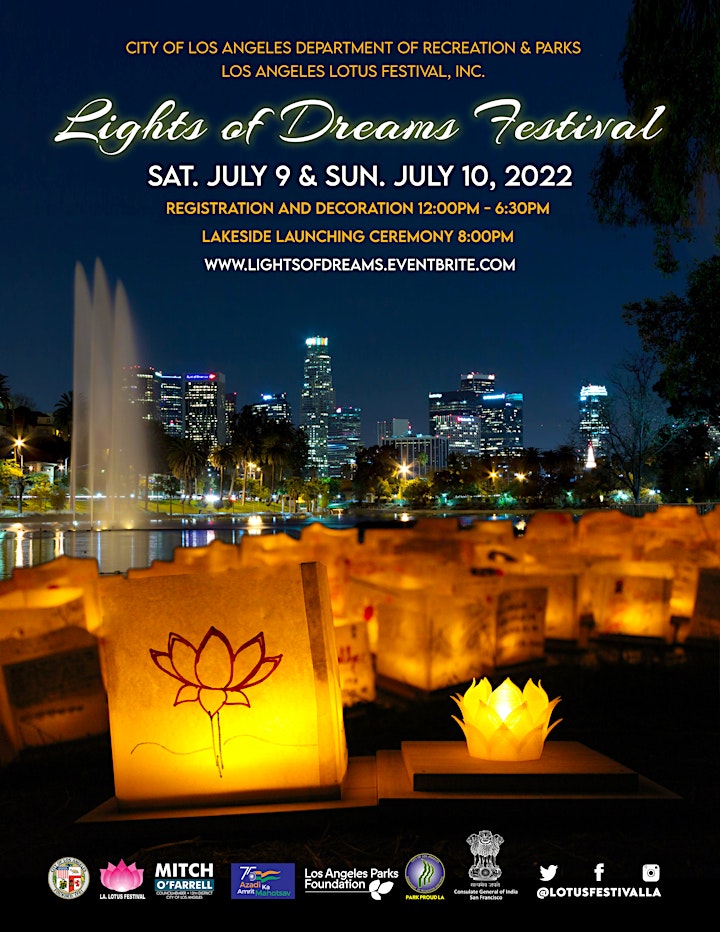 Share a memorable and meaningful evening with your family and friends at the Lights of Dreams Lantern Event! Come decorate your own unique lantern and launch it among the thousands of water lanterns at Echo Park Lake. Illuminated water lanterns symbolize our hope for a brighter future, appreciation for our loved ones, and memories of those who passed away; while lotuses represent rebirth, purity and life. Through our event, we hope to create an incredible experience that brings families and friends together to celebrate the meaning of life and spread hope, peace and dreams.
This event is featured on both Saturday July 9, 2022 and Sunday July 10, 2022. Attendees who pre-register on Eventbrite can directly pick up their lantern kit at our booth. Each lantern kit includes one lantern (i.e. water floating paper lantern or water floating lotus lantern), wristband to access the lantern launching site, and markers for decoration. At dusk, the lakeside launching ceremony will commence. Thousands of water lanterns will be released into Echo Park Lake, creating an illuminating array of beauty and inspiration. After the event, all lanterns will be cleaned up and recycled to restore our peaceful and serene lake. Proceeds from this event will be donated to non-profit organizations, such as Los Angeles Lotus Festival Inc., that promote the arts and cultures of Asian Pacific Islanders.
Lights of Dreams is one of the main attractions at the 41st annual LA Lotus Festival, which celebrates the people and culture of India! This year is very special year in India's history. They are celebrating their 75th Independence Day in 2022. Also, India's national flower is the lotus flower, which is one of the highlights of our festival. Enjoy a fun day in Echo Park with live music and performances, indulge in delicious foods, and shop at our vendor booths. Immerse yourself in the sea of blossoming lotus flowers and cheer on the dragon boat races! Additionally, children can explore rock climbing, arts and crafts, and more. TICKETS
Schedule for Lights of Dreams Lantern Event: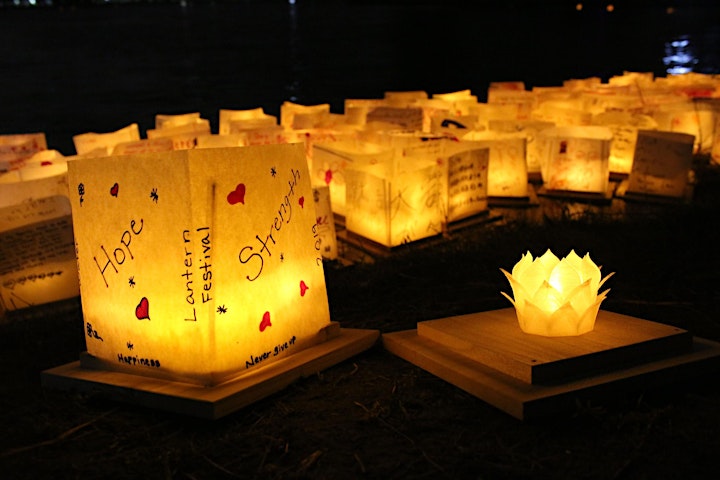 1. Registration and lantern decorations: 12 – 6:30 pm
2. LA Lotus Festival and live entertainment: 12 – 8 pm
3. Lantern launching ceremony: 8 – 9pm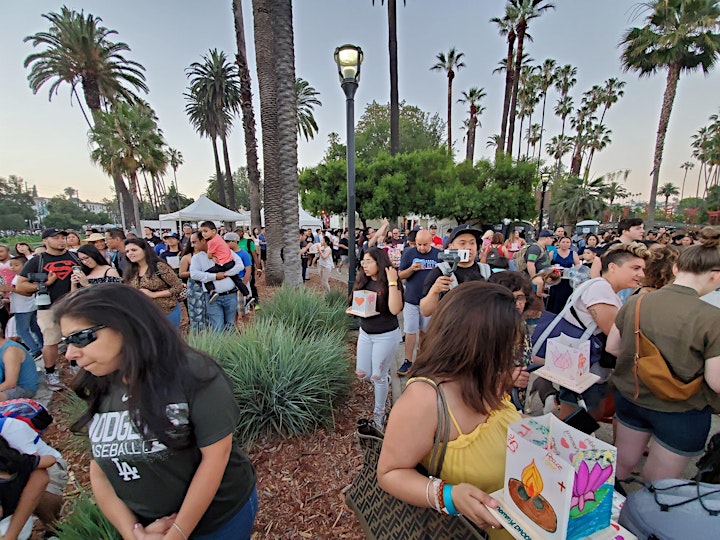 Included in tickets:
1. Water Floating Paper Lantern Kit or Water Floating Lotus Lantern Kit
2. Markers for decoration
3. Access to lantern launching sites
Via EventBrite
Browse our latest posts below.