Doha's Hamad International Airport was Crowned the World's Best – Here's Why
For the first time in nearly a decade, a new airport has claimed the world's number one spot. Hamad International Airport in Qatar beat Singapore's Changi to win the title of Best Airport in the World at the Skytrax World Airport Awards 2021. The consulting group takes their magnifying glasses to 500 ports of entry around the globe assessing everything from amenities and immigration lines to lounges and luxury shopping.
A stylish gateway to the cosmopolitan capital, Doha, and hub for American and European travelers headed to the Middle East and Asia, Hamad International was the first to address changing needs and implement contactless services for travelers during Covid-19. Safety aside, state-of-the-art facilities, including spas and museum-worthy artwork, only add to the allure and cement its place at the top.
Warm Arabian Hospitality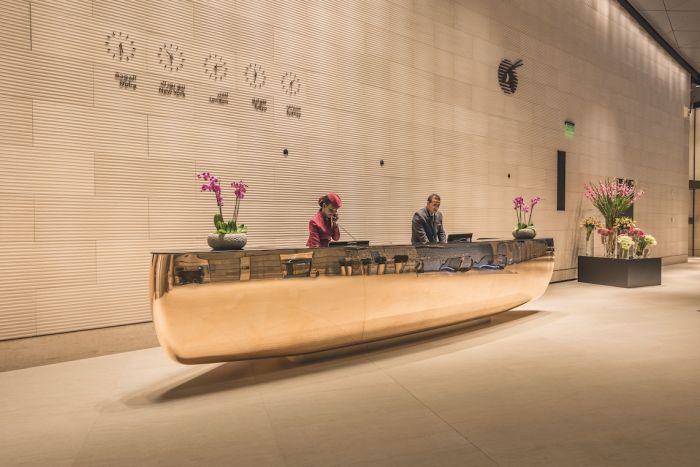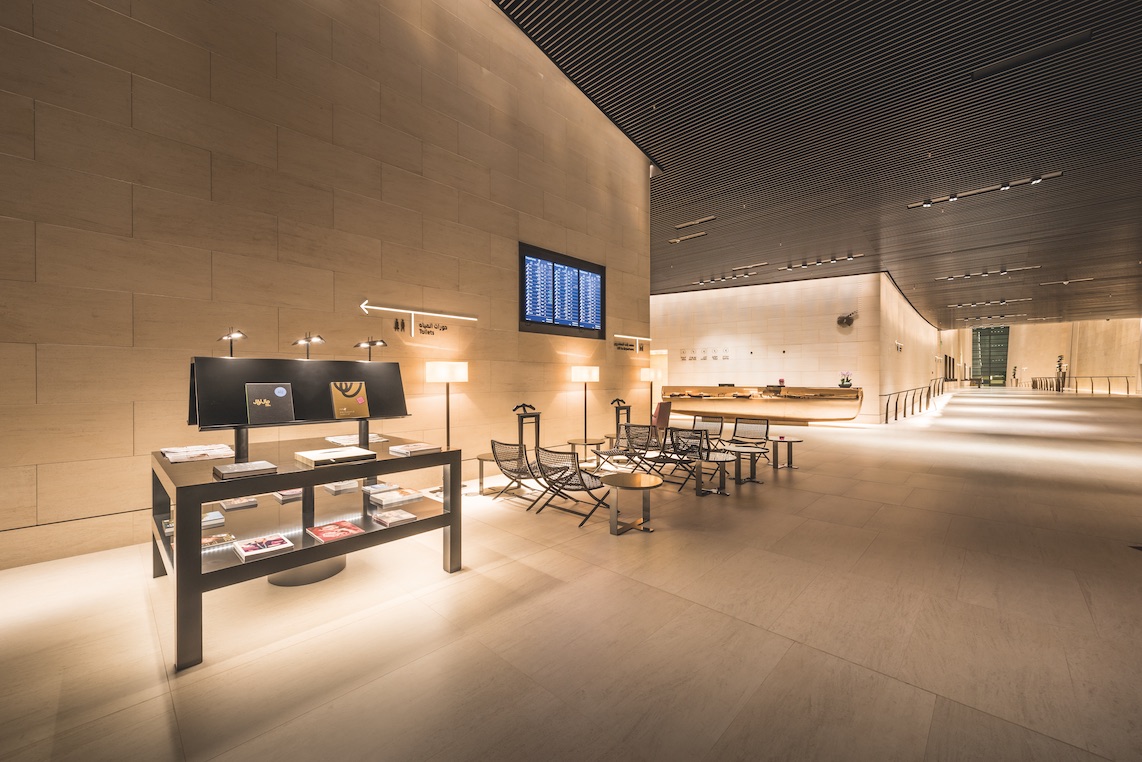 Hospitality is a key Arab virtue, perhaps inherited from the Bedouins who depended on each other's kindness particularly during their travels across the desert. Navigating an unfamiliar airport in a new land for the first time can feel pretty stressful too, particularly after flying long-haul. Upholding this stellar standard of Arabian hospitality, Al Maha Services makes transits, arrivals and departures a breeze at Hamad International and can arrange everything from VIP meet and assists – including a hostess greeting at the aerobridge and expedited immigration formalities – to lounge access.
And if you're passing through Hamad International, then you won't want to miss spending time in two of the world's best.
Al Safwa & Al Mourjan Lounges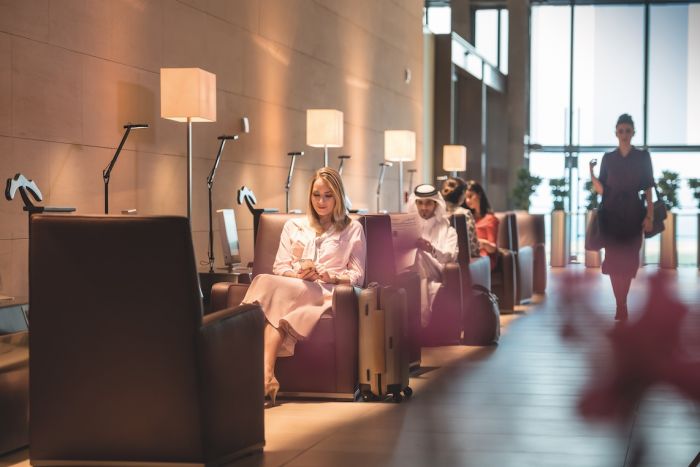 With its Islamic fine art installations, sandstone and marble finishes more akin to what you might find in a modern hotel, the Al Safwa First Class Lounge is a study in understated minimalism. While complimentary admission is for the privileged few, business class passengers can purchase access for around $165 – money well spent on a long layover. There are intimate seating areas to choose from, including a dozen sleeping rooms, while the business center boasts private offices complete with iMacs. Travelers can dine la carte in the restaurant or look for last minute luxuries from the private duty-free shop. A selection of body treatments and facials are available to book for an additional fee at Qspa.
When you're still looking for luxury and somewhere stylish to put your feet up, the Al Mourjan Business Lounge is a soothing retreat perfect for shorter layovers. A prominent but calming water feature separates the more than 10,000-square-foot space, which has plenty of quiet areas, private nooks, and comfortable recliners to kick back in. There's a buffet restaurant and bistro, too, plus shower rooms with Diptyque and Rituals amenities. Reservations are strongly advised and can be booked online.
Public Art Program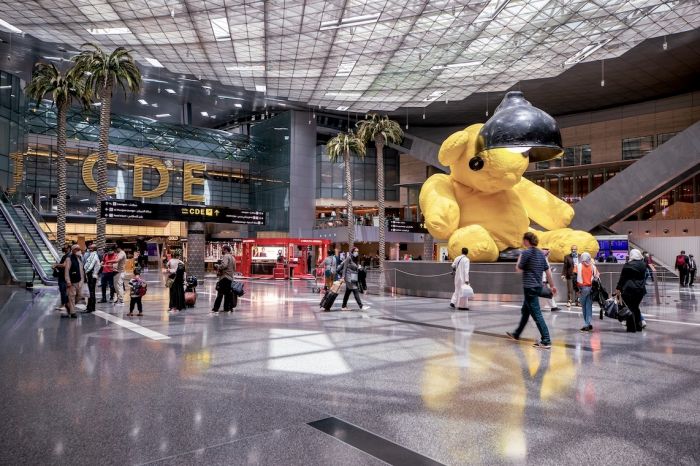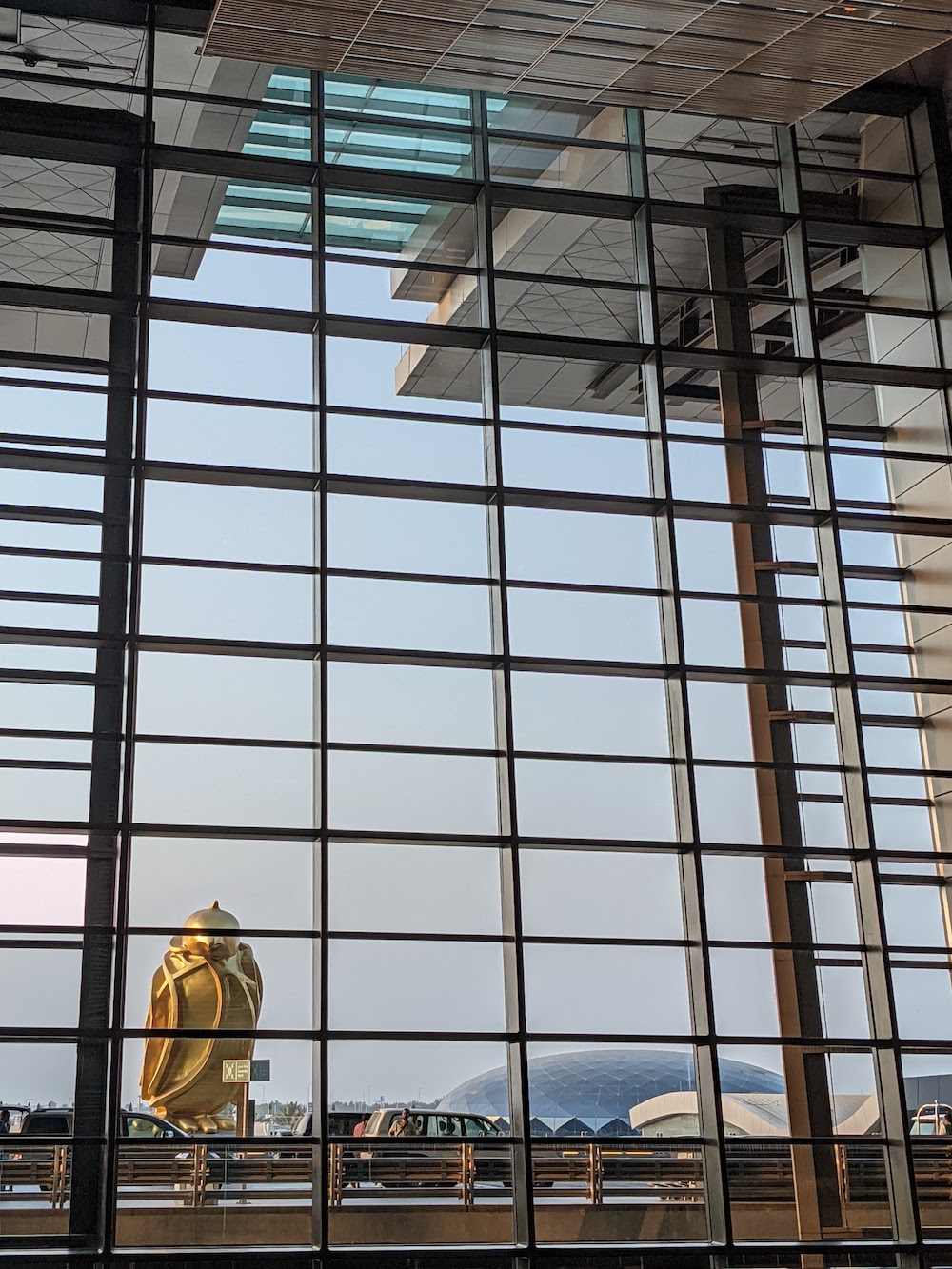 Also making a big impression at Hamad International is its collection of public art installations. An initiative with Qatar Museums to showcase works by local, regional, and international artists and inspire the 30 million passengers who pass through the airport every year. The newest addition is "Falcon" by Tom Claassen, depicting the national bird of Qatar; its bold lines and curves are a nod to Arabic calligraphy and Qatar Airways' routes across the world. Of course, you'll be hard-pressed to miss the 23-foot tall playful and impressive "Lamp Bear" by Swiss artist Urs Fischer which presides over the grand foyer. But keep an eye out for Iraqi artist Dia al-Azzawi's "Flying Man," too, which was inspired by Abu Firnas, a historical figure from the Islamic world and an early pioneer who experimented with flight.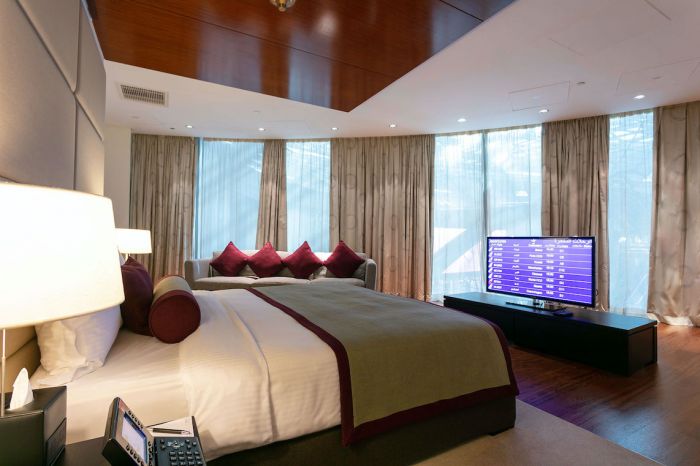 For anyone looking for a lovley place to lay their head airside when transiting Hamad International Oryx Airport Hotel will fit the bill nicely. Configured to accommodate couples, travel companions, and families its 100 rooms and suites offer an oasis of calm to recharge between flights with lengthy connection times, although there is an 8-hour minimum room charge. There's a  fourth-floor swimming pool and vitality center, the latter featuring a gym, squash court, golf simulator and small spa. Located beside the central Duty-Free Plaza South, it's a short walk to C, D, and E gates from Oryx Hotelw which also makes it convenient to explore the luxury stores in departures or pop into Harrods Tea Room. However, the hotel team can also coordinate room service delivery from over 20 restaurants across the terminal.
Airline of the Year 2021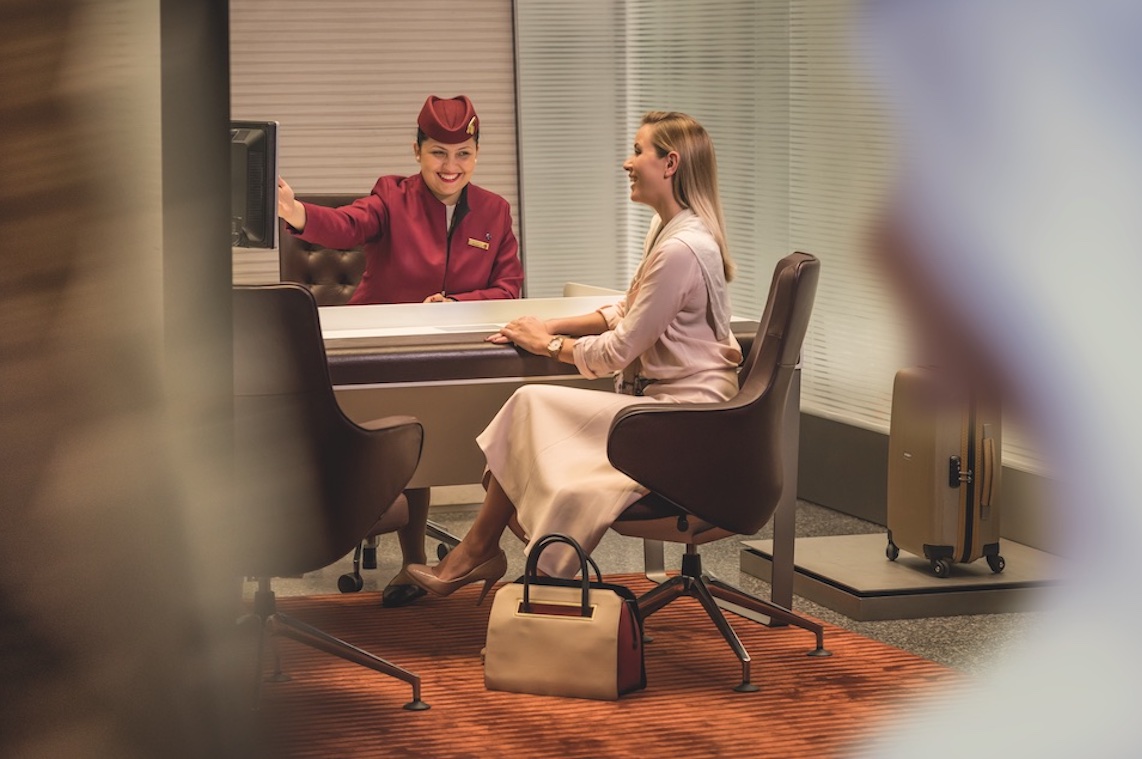 With Qatar taking the top spot for the world's best airport, its state-owned flagship Qatar Airways was also named Airline of the Year by AirlineRatings in their annual round-up of the best carriers. Long considered one of the world's premium airlines, its Qsuite product also took the top spot for Business Class. With their fully lie-flat beds, generous storage space, stylish rose gold and burgundy interior, and mood lighting, it's easy to see why Qatar Airways scooped this award for the third year.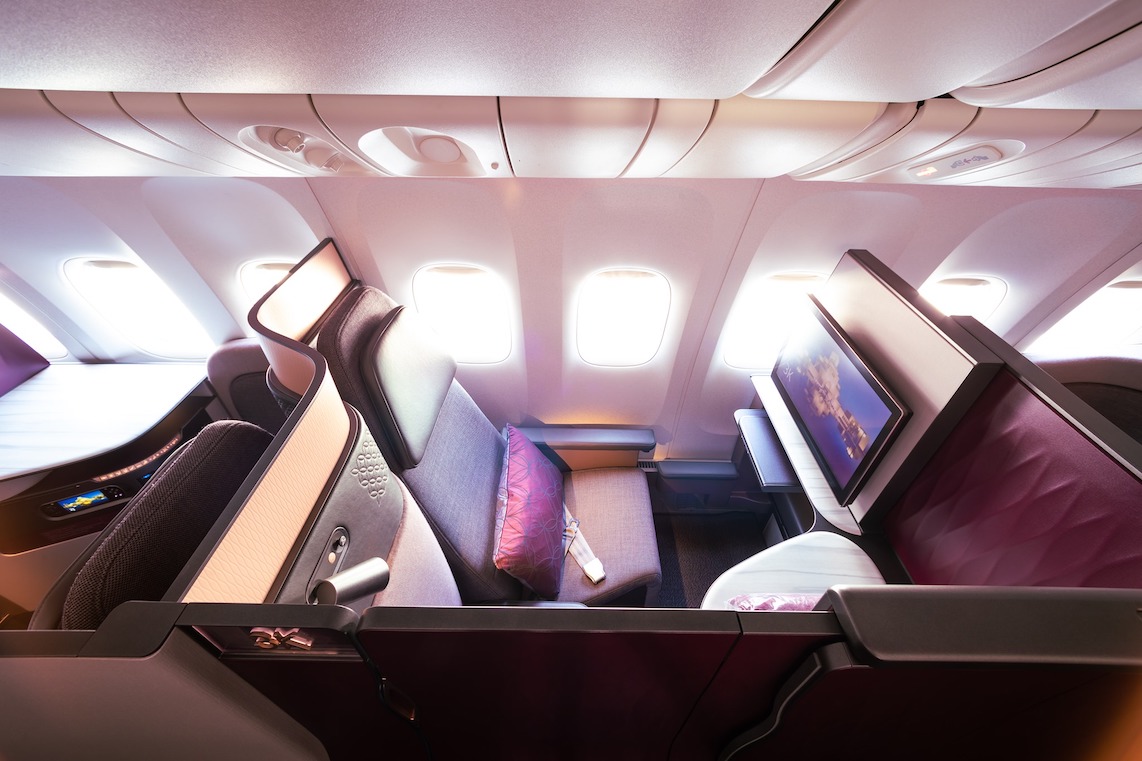 The Qsuite Life
Arranged in a 1:2:1 configuration, every passenger enjoys direct aisle access, although each Qsuite provides the ultimate privacy and comfort. Inside, you'll find a pillow and plush blanket; within the adjustable ottoman a pair of excellent quality noise-canceling headphones. While the Qsuites are a fantastic place to get some work done or watch a movie, they're also great for a nap or sleeping through an overnight flight. Attendants will come by when requested and set up the mattress topper, pop on a pillowcase and arrange the blanket – so you can lay down and get comfy.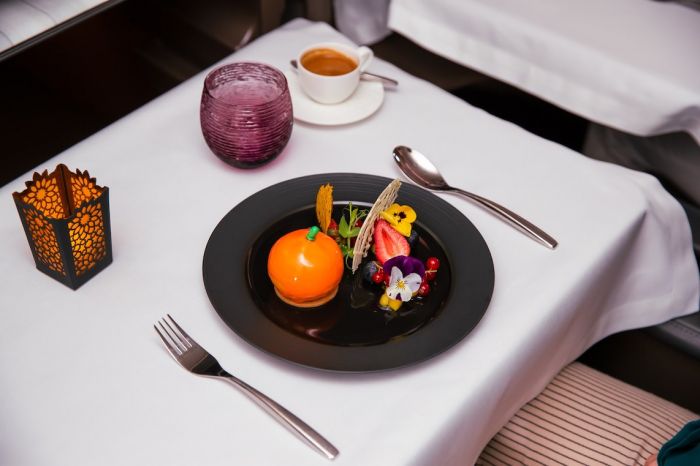 The complimentary White Company pajamas and Bric's amenity kits with Castello Monte Vibiano Vecchio skincare products, including a hydrating facial mist, are a nice touch as well. Pair this with impeccable Qatar Airways customer service and menus, including a wine list that wouldn't look out of place in a Michelin restaurant and dine-on-demand dishes ranging from an Arabic breakfast to afternoon tea, and you'll probably be wondering where the time went once the captain starts instructing the crew to prepare the cabin and take their seats before landing.
Explore Doha, the Capital of Qatar 
While Hamad International Airport serves as a hub for travelers headed to the Middle East, Africa and Asia, a perk for those flying with Qatar Airways who have a connecting flight at HIA are the airline's four night layover packages – some of which include free city tours and a VIP transfer service. The perfect way to get a taste of Doha, visit museums and galleries, take a dhow ride across Doha Bay, stroll Souq Waqif and dine at STK Doha and Jiwan Restaurant before being whisked back to Hamad for your next flight.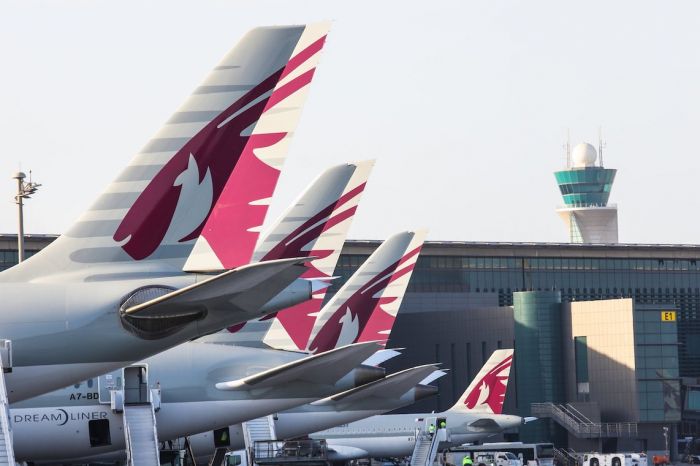 All images courtesy of Visit Qatar and Qatar Airways unless otherwise noted.
Browse our latest posts below.