Fall Movie Preview 2021: The 20 Most Anticipated Films Releasing This Fall
While this past summer saw a deluge of blockbuster movies, that's nothing compared to the films in store for audiences this fall. Long-awaited tentpoles like No Time to Die, Dune, and countless others will hit the silver screen after many delays. On top of those films, we'll start to get into the early days of awards fare. If you thought summer was crazy, well, you frankly haven't seen anything yet.
Even though the Delta variant continues to surge, audiences have shown they're willing to show up and show out for actual theatrical releases if the conditions feel safe. So, if you're up to it, make sure to head to your local theater chain with your favorite snack and drink to watch these movies on the biggest screen possible. From The Guilty to Nightmare Alley, these are the 20 most anticipated movies of fall 2021.
'The Guilty'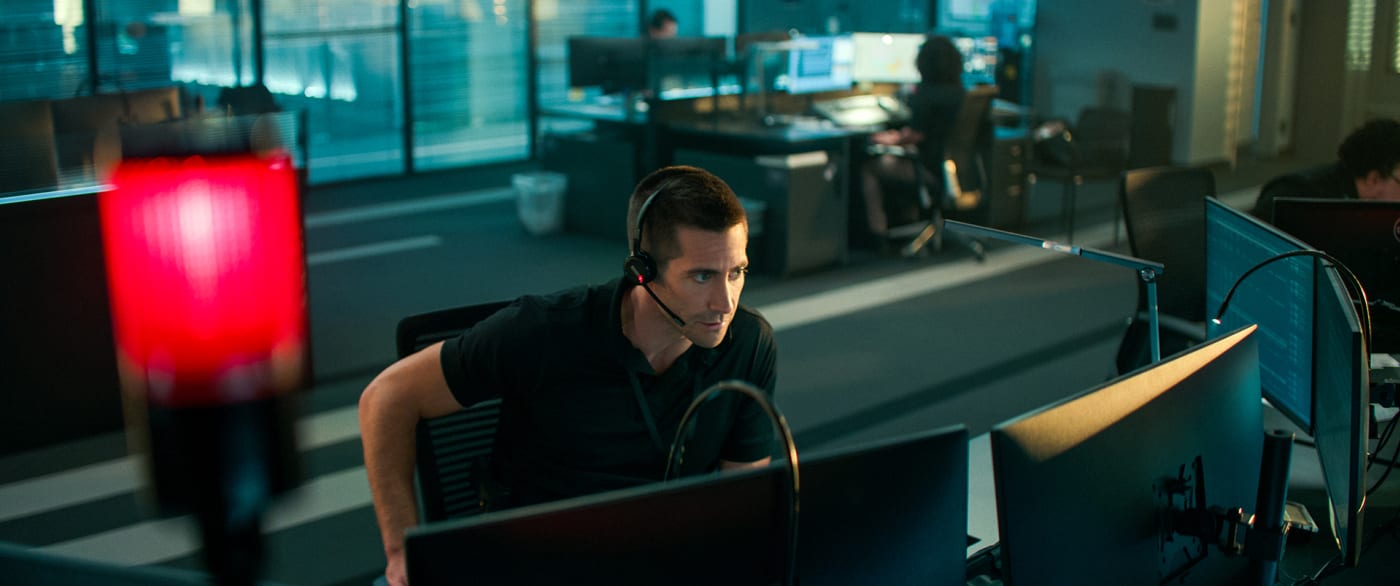 Director: Antoine Fuqua
Cast: Jake Gyllenhaal, Ethan Hawke, Riley Keough, Eli Goree, Christina Vidal Mitchell, Da'Vine Joy Randolph, Paul Dano, Peter Sarsgaard
Genre: Action, Thriller
Release date: Sept. 24 (theaters), Oct. 1 (Netflix)
Training Day director Antoine Fuqua reteams with his Southpaw star Jake Gyllenhaal for a tense thriller that's a remake of a 2018 Danish film of the same name. Gyllenhaal plays a 9-1-1 dispatcher who works to save the life of a kidnapped woman. The hook here is, however, Gyllenhaal's character never leaves the dispatching office, and so the movie is mainly a one-person show, save for those he speaks with over the phone.
The format of the film reminds us a lot of Locke, which placed Tom Hardy in a single locale for the entirety of the proceedings. But The Guilty excites us for a handful of reasons, including Fuqua's pedigree when it comes to directing, a script written by True Detective's Nic Pizzolatto, and what's bound to be an electric performance from Gyllenhaal as he gets to show off his acting chops for the entirety of the movie.
'Venom: Let There Be Carnage'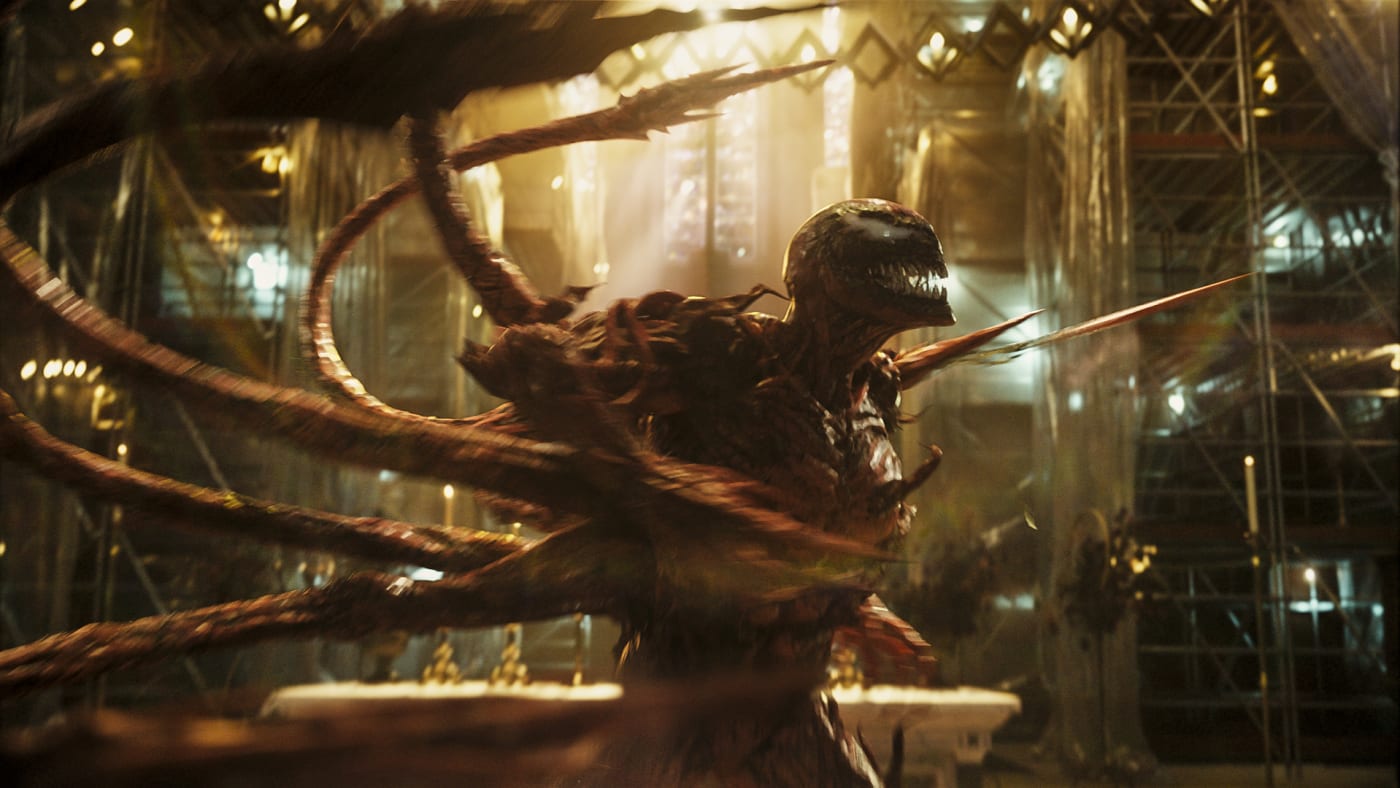 Director: Andy Serkis
Cast: Tom Hardy, Michelle Williams, Naomie Harris, Reid Scott, Stephen Graham, Woody Harrelson
Genre: Action, Comic Book
Release date: Oct. 1
No matter how good (or bad) Venom: Let There Be Carnage turns out to be, it's already starting with a half-star rating based on the sheer absurdity of its title. The sequel to the 2018 smash hit sees the debut of Cletus Kasady (Woody Harrelson), a.k.a. Carnage, as the next foe for Eddie Brock (Tom Hardy) as two legendary Spider-Man characters hit the screen together.
Based on the trailers alone, Let There Be Carnage looks to double-down on the absurdly manic energy Tom Hardy brought to the first Venom movie as the weirdly unique relationship between Eddie and his symbiote continues. Hardy's energy looks to be matched by an equally game Harrelson, whose costume choices (both in what he wears and how his hair is styled) make it seem like he knows the assignment. Bring on the chaos—and the carnage.
'The Many Saints of Newark'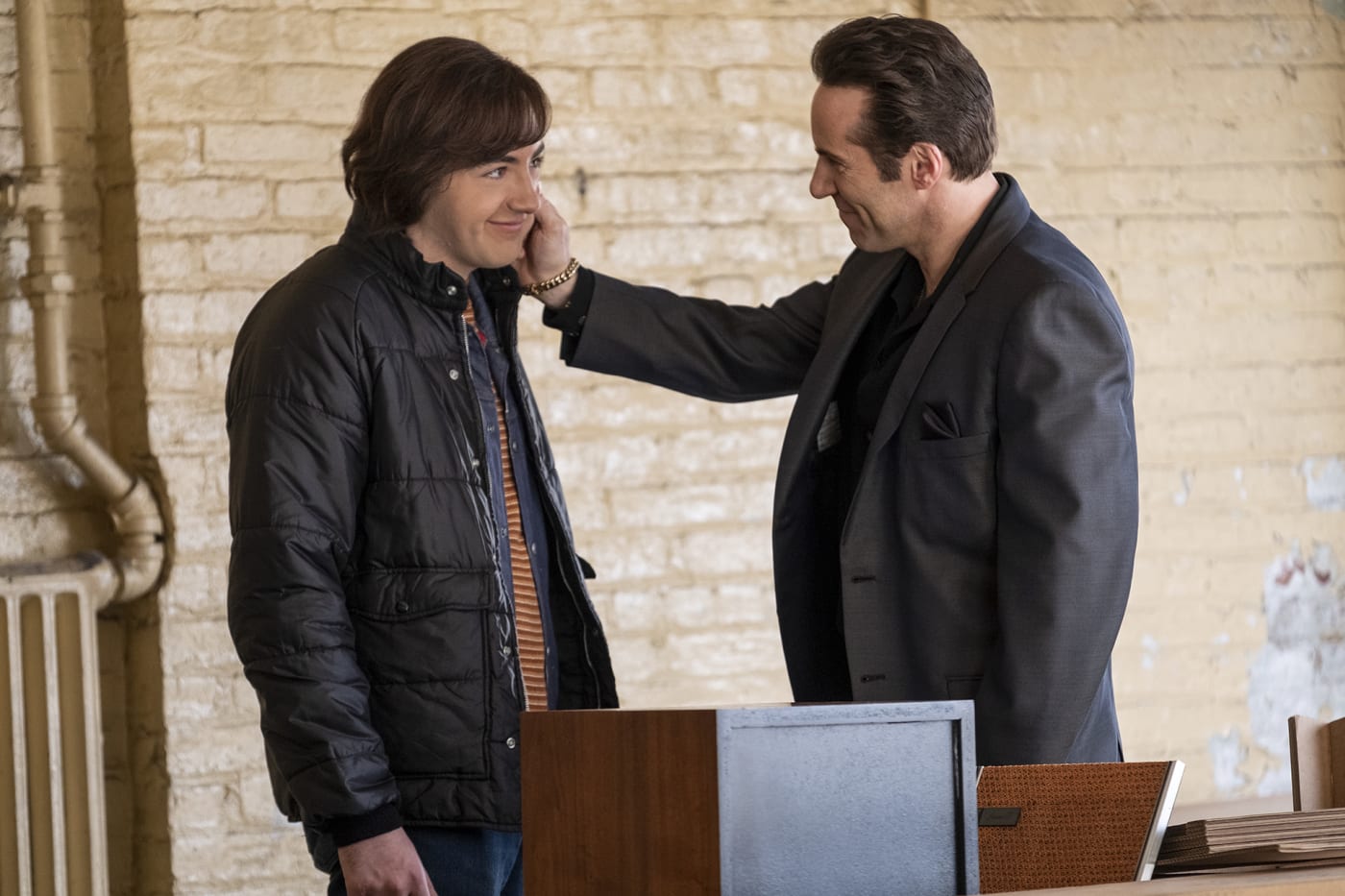 Director: Alan Taylor
Cast: Alessandro Nivola, Leslie Odom Jr., Jon Bernthal, Corey Stoll, Michael Gandolfini, Billy Magnussen, Michela De Rossi, John Magaro, Ray Liotta, Vera Farmiga
Genre: Action, Crime
Release date: Oct. 1 (in theaters and on HBO Max)
Despite airing its finale over 14 years ago, The Sopranos still continues to assert its grip on pop culture—and that stranglehold will only get tighter when The Many Saints of Newark hits. A prequel film to the beloved HBO series, Many Saints focuses on the teenage years of Tony Soprano (played here by James Gandolfini's son Micahel Gandolfini), albeit through the lens of his uncle, Dickie Moltisanti (Alessandro Nivola). Yes, that's Christopher's father, who hangs over events of The Sopranos like a specter.
Written by creator David Chase and directed by Sopranos stalwart Alan Taylor, Many Saints features a stacked cast that includes Leslie Odom Jr., Corey Stoll, Jon Bernthal, Billy Magnussen, Ray Liotta, and Vera Farmiga as Livia Soprano. Expectations around this, especially for die-hards, are astronomical. But if Many Saints hits half as hard as Sopranos did—and continues to do—audiences will be in for something special.
'No Time to Die'
Director: Cary Joji Fukunaga
Cast: Daniel Craig, Rami Malek, Léa Seydoux, Lashana Lynch, Ben Whishaw, Naomie Harris, Jeffrey Wright, Christoph Waltz, Ralph Fiennes
Genre: Action, Spy
Release date: Oct. 8
After several delays, No Time to Die, the much-anticipated final outing for the Daniel Craig era of James Bond, will arrive in early October. Picking up after the events of Spectre, Bond is reluctantly pulled back into the fold to help fight against a new global threat posed by Rami Malek's villainous Safin. In addition to serving as Craig's last turn as Bond, No Time to Die marks the 25th overall installment in the Bond franchise.
While we're particularly eager to see how the story of Craig's Bond will conclude, we're just as excited about the talent behind the camera as well. True Detective and Beasts of No Nation director Cary Joji Fukunaga will lend his mastery to the lens, working off a script he wrote with Neal Purvis, Robert Wade, and Fleabag's Phoebe-Waller Bridge. Considering the epic scale of most Bond films, we're glad we'll get a chance to see this on the biggest screen possible. Let's just hope this one is worth the excruciating wait.
'Halloween Kills'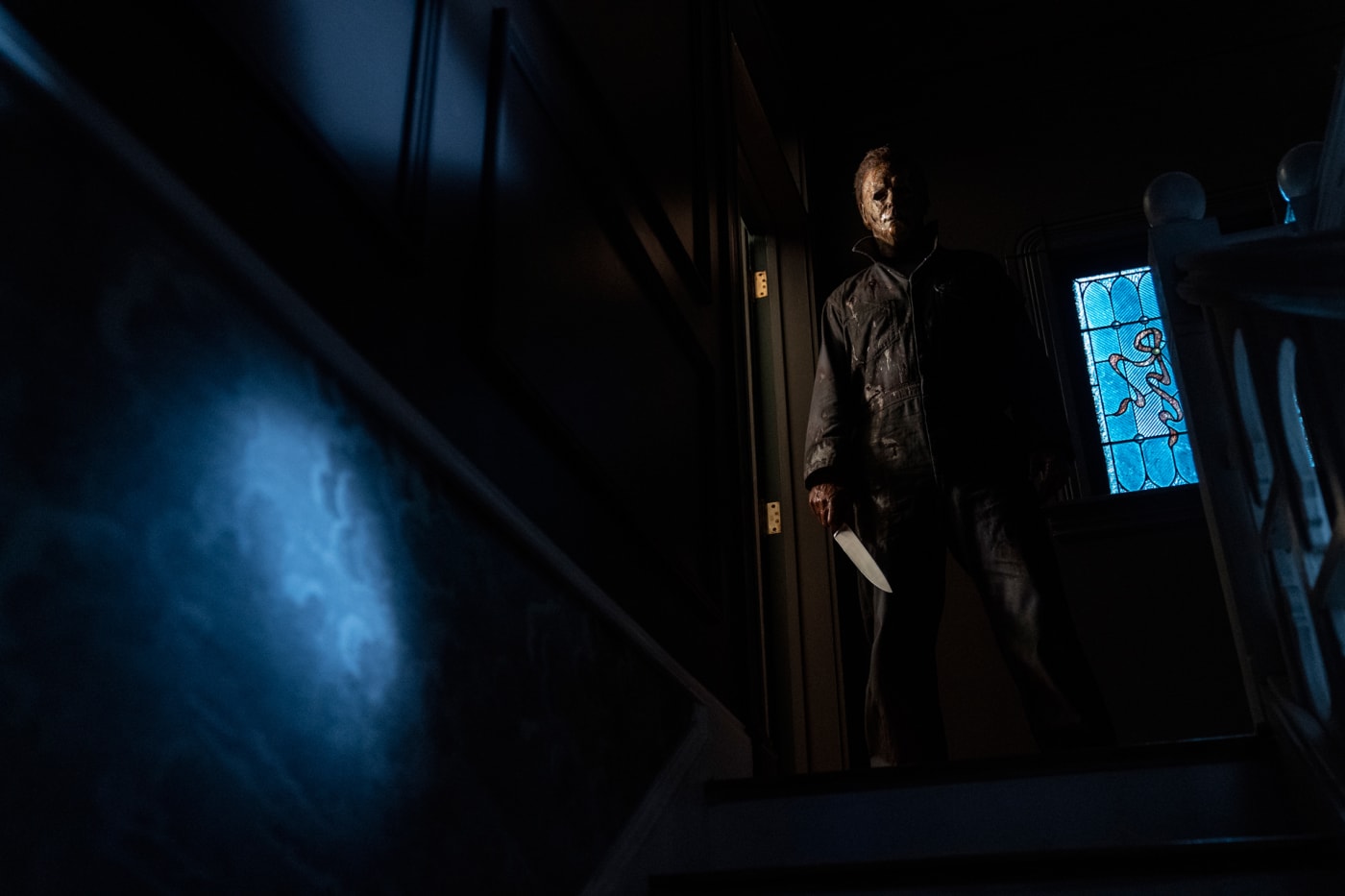 Director: David Gordon Green
Cast: Jamie Lee Curtis, Judy Greer, Andi Matichak, Will Patton, Thomas Mann, Anthony Michael Hall
Genre: Horror
Release date: Oct.15
Here's the thing about Michael Myers: you can't keep a good killer down. From the second 2018's Halloween reboot (directed by David Gordon Green with a script by Danny McBride, Jeff Fradley, and Green) concluded, audiences knew Michael would return. And so he will, in Halloween Kills.
The 2018 Halloween gave an interesting look into how Michael shaped generational trauma in the Strode women—from Laurie (Jamie Lee Curtis) to her daughter Karen (Judy Greer) and her granddaughter Allyson (Andi Matichak). Kills will continue to flesh out this theme by expanding its gaze to include more of the denizens of Haddonfield. It's an inspired approach, reflective of the Alien to Aliens playbook: instead of repeating the events of the first movie, Kills looks to go bigger and bolder instead. Will the larger scope help or hurt? We'll find out as Michael Myers continues his reign of terror.
'The Last Duel'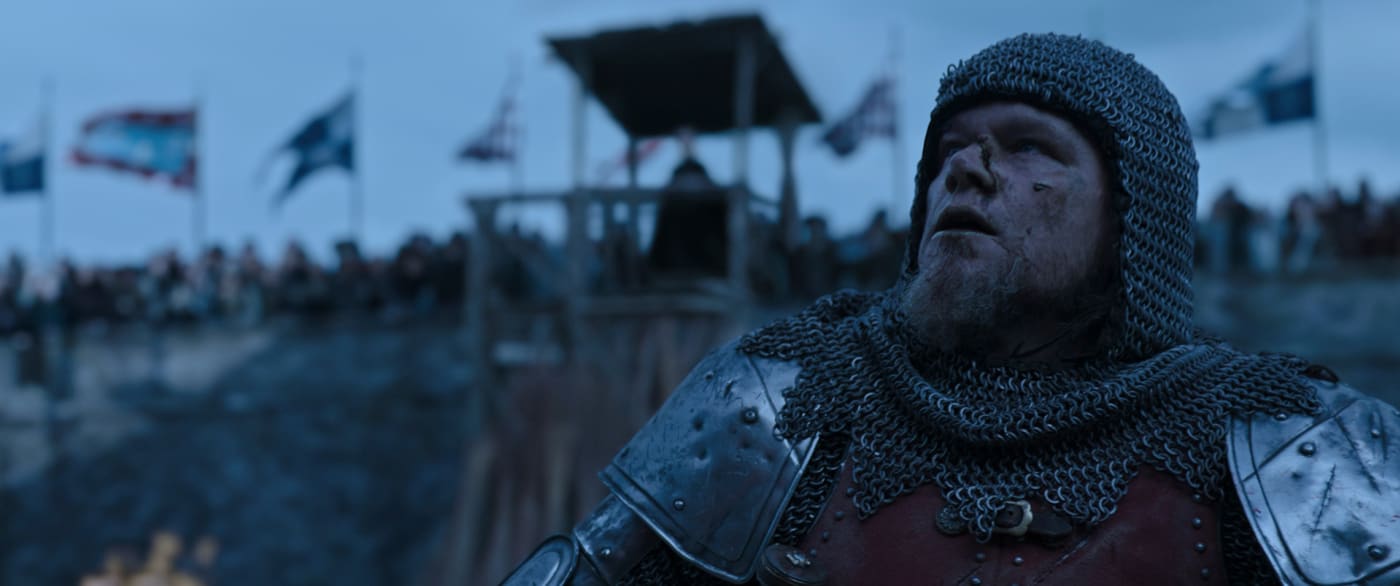 Director: Ridley Scott
Cast: Matt Damon, Adam Driver, Jodie Comer, Ben Affleck
Genre: Action, Medieval
Release date: Oct. 15
Given the storied history of their friendship, it's a little crazy to think Matt Damon and Ben Affleck haven't written a script together in about 25 years. That'll change when Ridley Scott's The Last Duel arrives, as the two teamed up with Nicole Holofcener (Enough Said, Can You Ever Forgive Me?) to craft a 14th-century historical epic about, well, the last duel in French history.
In addition to writing the script, both men will star (although it looks like Affleck's involvement is more of a supporting role, while Damon is one of the film's leads) alongside Adam Driver and Killing Eve's Jodie Comer. It's a fascinating combination of generational talents, all assembling to tackle a thorny subject; the titular final duel comes in the wake of Marguerite de Thibouville (Comer) accusing knight Jacques Le Gris (Driver) of sexual assault. If nothing else, it'll be fascinating to see Scott return to direct another historical drama in the wake of such classics as Gladiator and Kingdom of Heaven.
'Dune'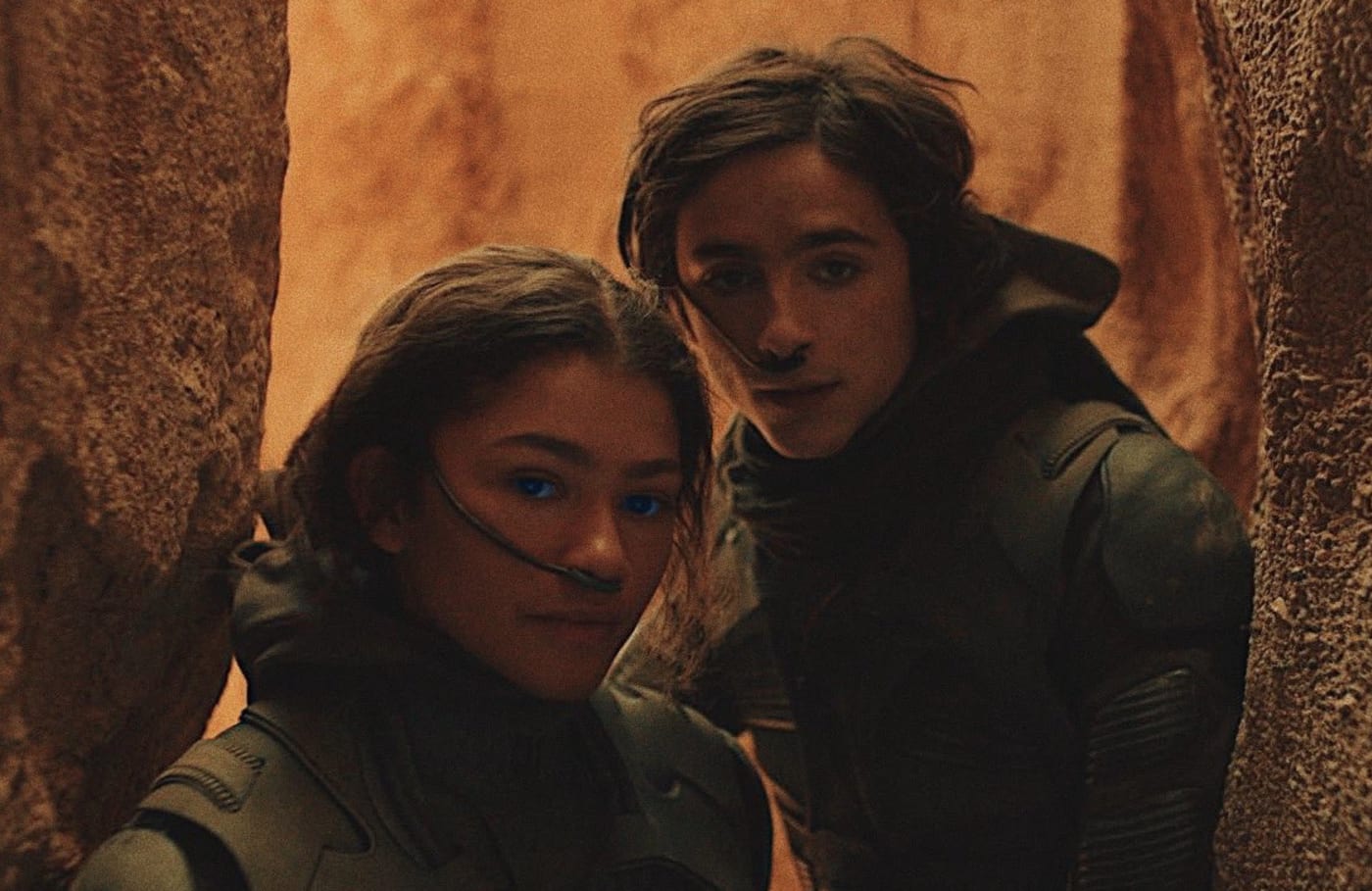 Director: Denis Villeneuve
Cast: Timothée Chalamet, Rebecca Ferguson, Oscar Isaac, Josh Brolin, Stellan Skarsgård, Dave Bautista, Stephen McKinley Henderson, Zendaya, Chang Chen, Sharon Duncan-Brewster, Charlotte Rampling, Jason Momoa, Javier Bardem
Genre: Action, Adventure
Release date: Oct. 22
Amongst film enthusiasts, any mention of Denis Villeneuve conjures a respectful reverence. The filmmaker has quickly cemented himself as one of this generation's extraordinary talents, and as a result, his movies feel like landmark events whenever they're released. For as much anticipation as there was around his last film, 2017's (underappreciated!) Blade Runner 2049, the expectations for Villeneuve's take on Dune feel astronomical.
David Lynch famously adapted Frank Herbert's epic book back in the '80s to mixed results. Villeneuve's approach differs from Lynch's in the sense that this movie is just the first part of a two-part movie… only the director hasn't shot the second part yet. So the future of the follow-up is dependent upon the success of this installment. Trailers for Dune promise an epic scale, a Villeneuve trademark, and look to convincingly translate Herbert's source material. Plus, its stacked cast makes it a must-see. Let's just hope it will resonate for casual audiences, too.
'Passing'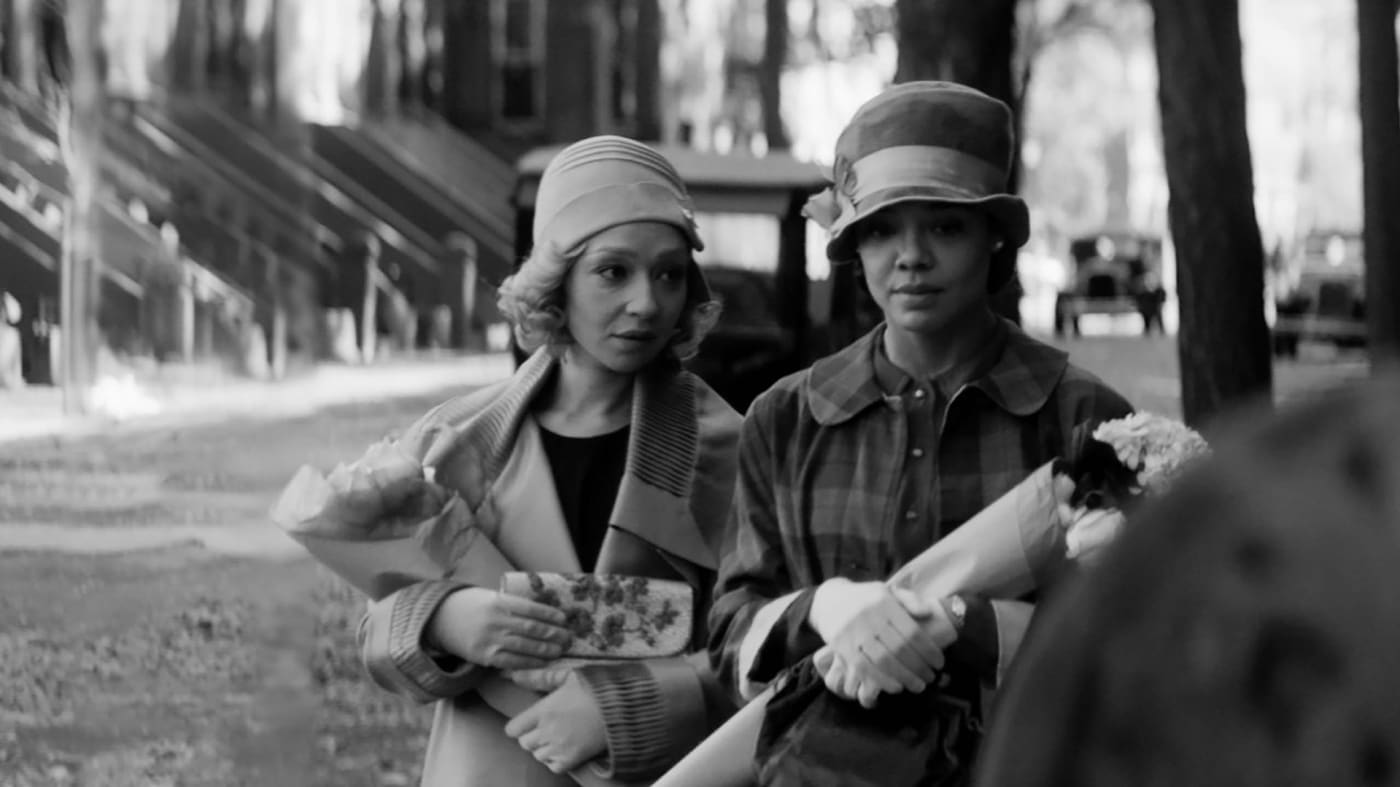 Director: Rebecca Hall
Cast: Tessa Thompson, Ruth Negga, André Holland, Alexander Skarsgård, Bill Camp
Genre: Drama
Release date: Oct. 27 (theaters); Nov. 10 (Netflix)
Actor Rebecca Hall (Godzilla vs. Kong) makes her directorial debut with an adaptation of the Nella Larsen novel of the same name, which focuses on two mixed-race childhood friends, Irene (Tessa Thompson) and Clare (Ruth Negga), who connect later in life. The movie draws its title from Clare, who is passing as white.
Passing debuted at the Sundance Film Festival earlier this year and received praise for Negga's acting and Hall's nuanced take on the adaptation of the source material. Speaking of Hall, she drew from her personal life experience, as she told the Los Angeles Times there was a history of passing in her immediate family. Shot in black and white, the film also includes Moonlight's André Holland, Hall's Godzilla vs. Kong co-star Alexander Skarsgård, and legendary character actor Bill Camp.
'Last Night in Soho'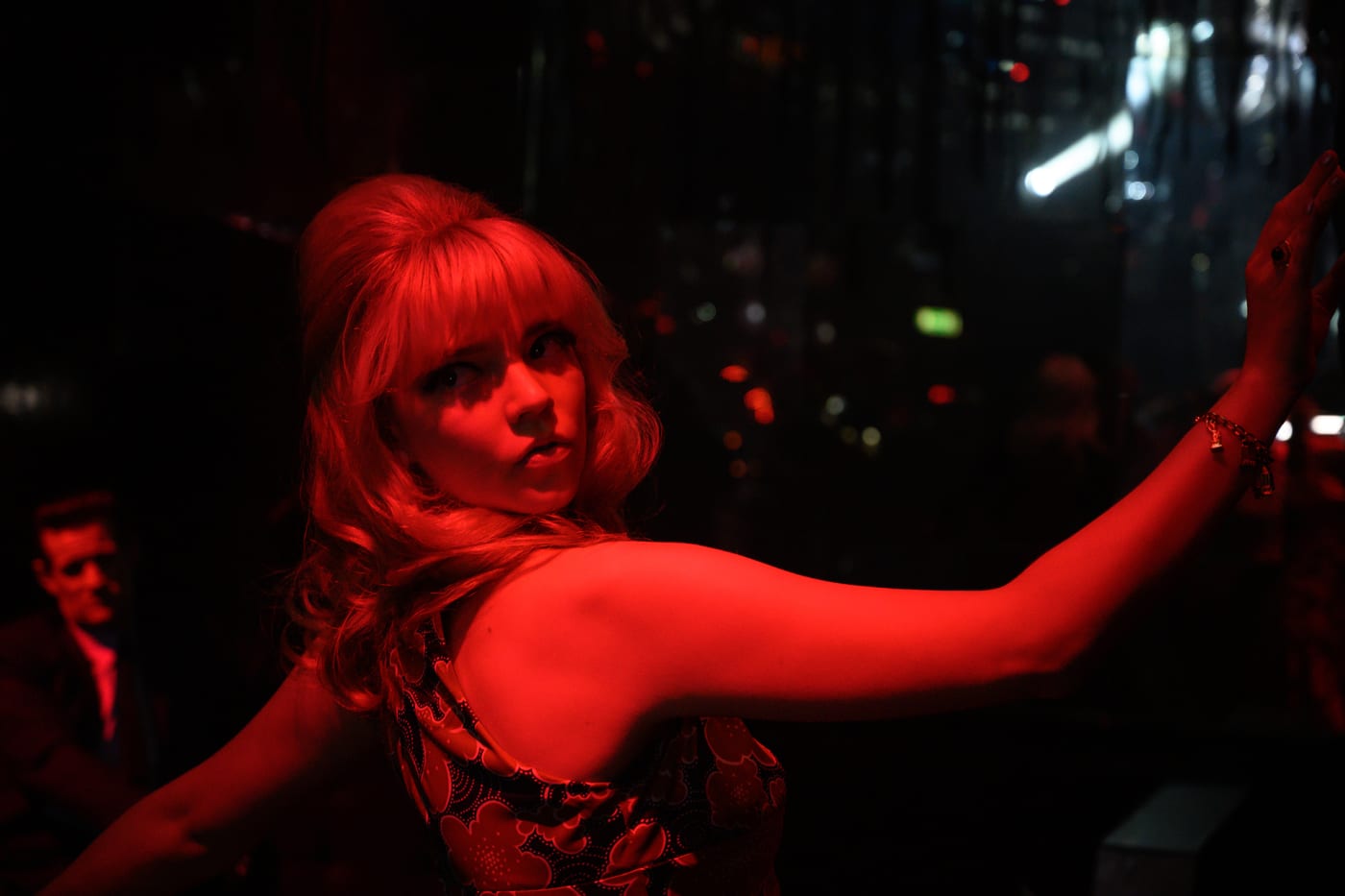 Director: Edgar Wright
Cast: Thomasin McKenzie, Anya Taylor-Joy, Matt Smith, Diana Rigg, Rita Tushingham, Terence Stamp
Genre: Horror
Release date: Oct. 29
While Shaun of the Dead has its roots in horror, director/writer Edgar Wright hasn't made an outright scary movie before. That is, until now. Last Night in Soho is the British director's most overt take on horror yet, channeling the spirit of classic Giallo films with a modern twist. Soho follows Thomasin McKenzie's Eloise, who finds out she can travel back to 1960s London where she inhabits the body of a character played by Anya Taylor-Joy. As the nostalgic trip unfolds, however, Eloise learns the past isn't as wonderful as it seemingly appears through rose-colored glasses.
Wright may not be for everyone, but if you're on his wavelength, his movies are of a singular mind with a distinctive vision unto themselves. The idea of him returning to his roots is a particularly compelling offering. When you combine this with the ascendancy of Anya Taylor-Joy, Soho is bound to be quite a special treat.
'The Harder They Fall'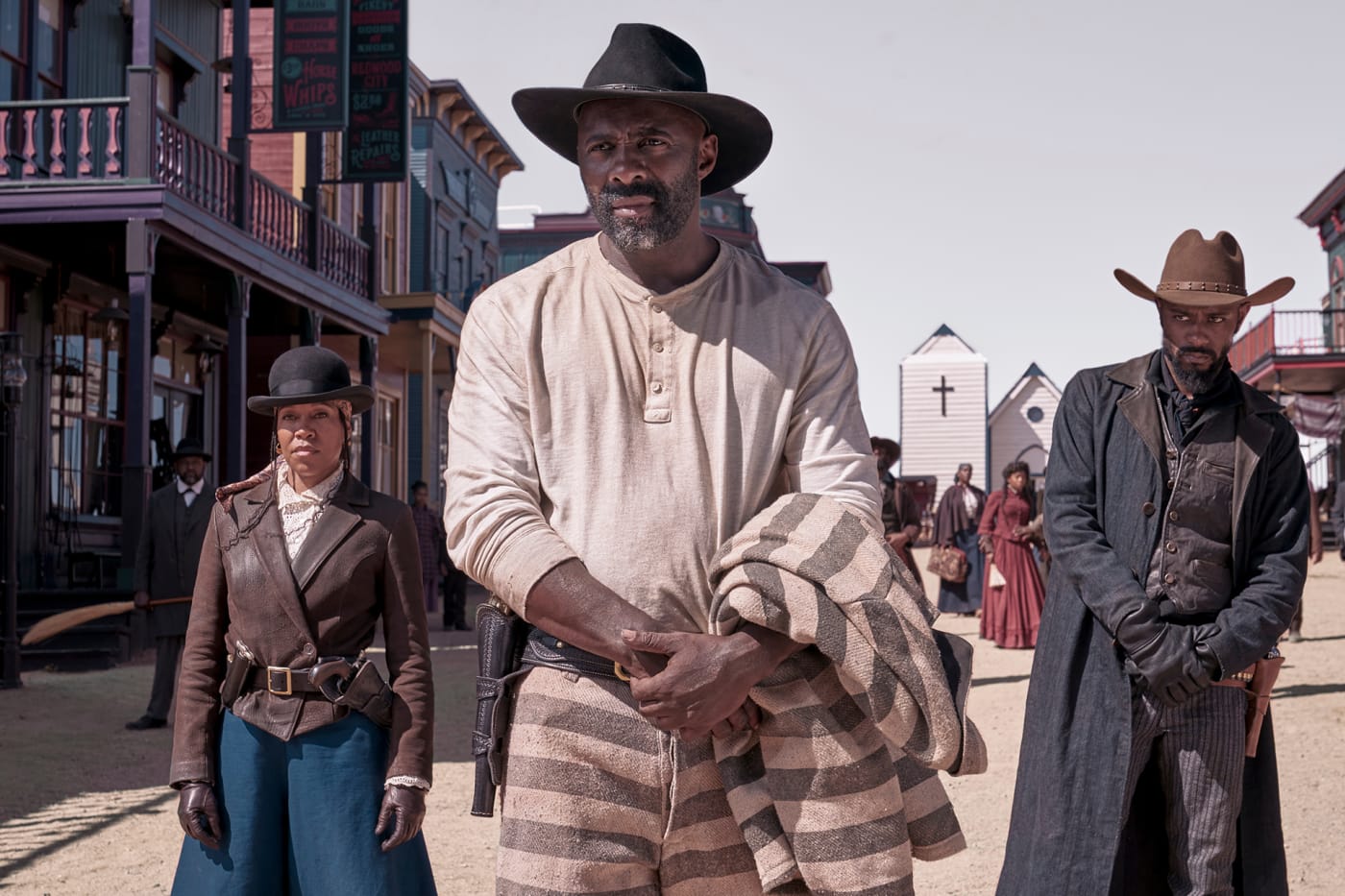 Director: Jeymes Samuel
Cast: Jonathan Majors, Idris Elba, Zazie Beetz, LaKeith Stanfield, Delroy Lindo, Regina King
Genre: Action, Western
Release date: Nov. 3
What's better than a Western? How about a Western with a cast comprised of some of the most entertaining and compelling Black actors around? This is the compelling hook of Jeymes Samuel's The Harder They Fall, which stars Jonathan Majors, Idris Elba, Zazie Beetz, LaKeith Stanfield, Delroy Lindo, and Regina King in a truly magnificent cast. Majors plays an outlaw who looks to re-assemble his gang in the wake of his enemy's (Idris Elba) release from prison.
The first trailer features plenty of compelling action visuals as Majors and co. shoot their way through the film's Western locale. Considering how rare it is to get Westerns nowadays, let alone with a predominantly Black cast, The Harder They Fall is high on our priority list for this fall.
'Eternals'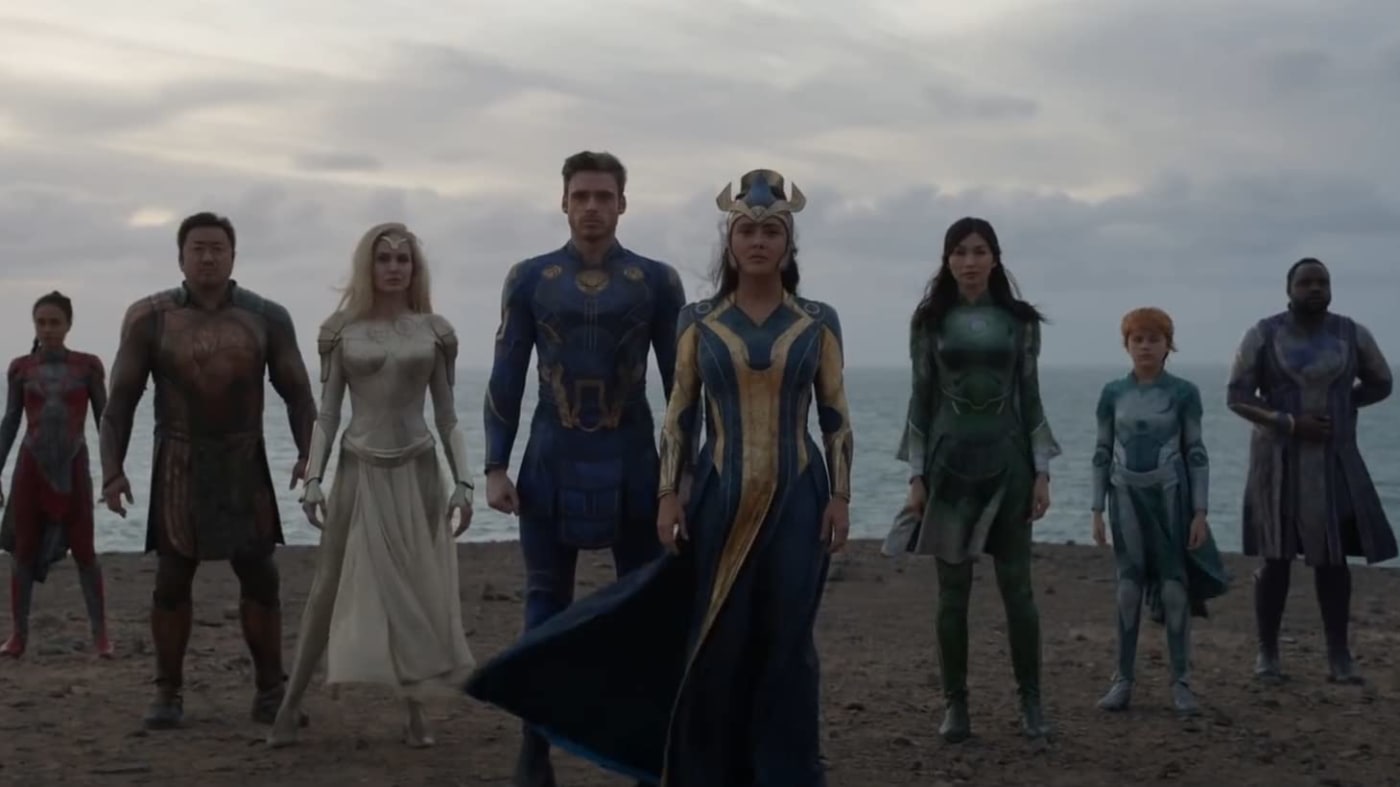 Director: Chloé Zhao
Cast: Gemma Chan, Richard Madden, Kumail Nanjiani, Lia McHugh, Brian Tyree Henry, Lauren Ridloff, Barry Keoghan, Don Lee, Harish Patel, Kit Harington, Salma Hayek, Angelina Jolie
Genre: Action, Comic Book
Release date: Nov. 5
Hot off her Academy Award wins for Best Picture and Best Director, Nomadland helmer Chloé Zhao's next project is the next Marvel movie, Eternals. The project marks the MCU's latest foray into prestige filmmaking (behind Black Panther), boasting an inspired ensemble cast that features Atlanta's Brian Tyree Henry, a Game of Thrones reunion of Kit Harington and Richard Madden, Salma Hayek, and Angelina Jolie as a group of ancient, immortal superheroes.
The hype around Eternals is not only in its cast but how it was made: Zhao sought to shoot on location as much as possible and shot the movie on film instead of digitally. These decisions already made the movie more in line with your typical independent movie than what you'd anticipate from a big Marvel blockbuster. In short, there's potential for Eternals to look and feel unlike anything the MCU has produced thus far.
'Red Notice'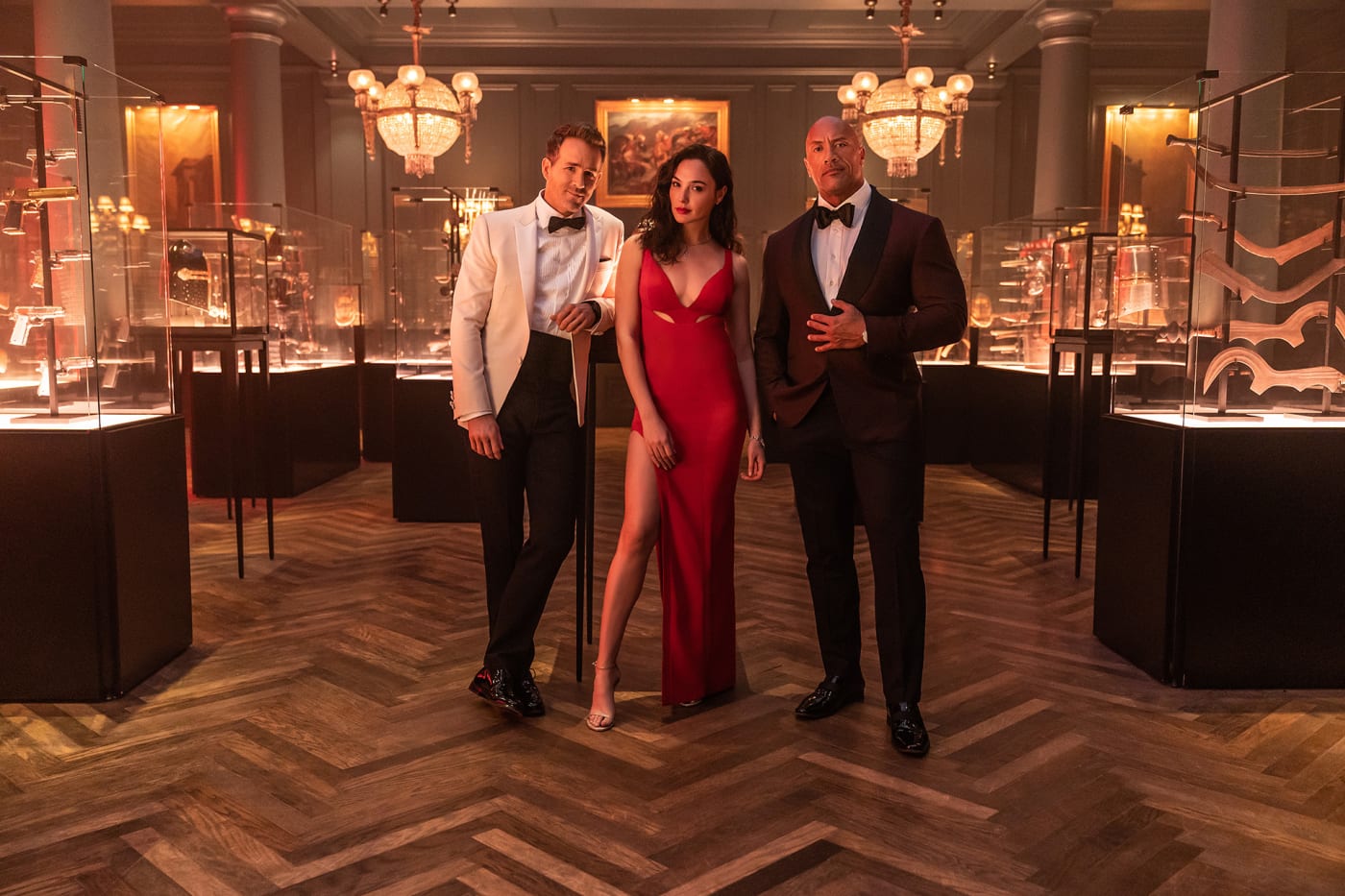 Director: Rawson Marshall Thurber
Cast: Dwayne Johnson, Gal Gadot, Ryan Reynolds
Genre: Action
Release date: Nov. 12
Few movies on this list will contend with the sheer star power of Red Notice, which features Dwayne Johnson, Ryan Reynolds, and Gal Gadot. Plucked from Universal by Netflix, the globe-trotting heist epic looks to the streamer's chance at carving out a piece of the James Bond-shaped cake—one which features three of cinema's biggest stars and the most expensive Netflix pricetag ever.
Movies like Red Notice live or die on the strength of their action setpieces and the cast's chemistry. The latter seems about sewed up; the teaser trailer proved Johnson, Reyolds, and Gadot seem to be having a blast together. The former, well, remains to be seen. Director Rawson Marshall Thurber and Johnson are working together for the third time after Central Intelligence and Skyscraper, so there's some good shared history there. Regardless, Red Notice hitting the streamer seems like a solid and entertaining way to kill a few hours in mid-November.
'Ghostbusters: Afterlife'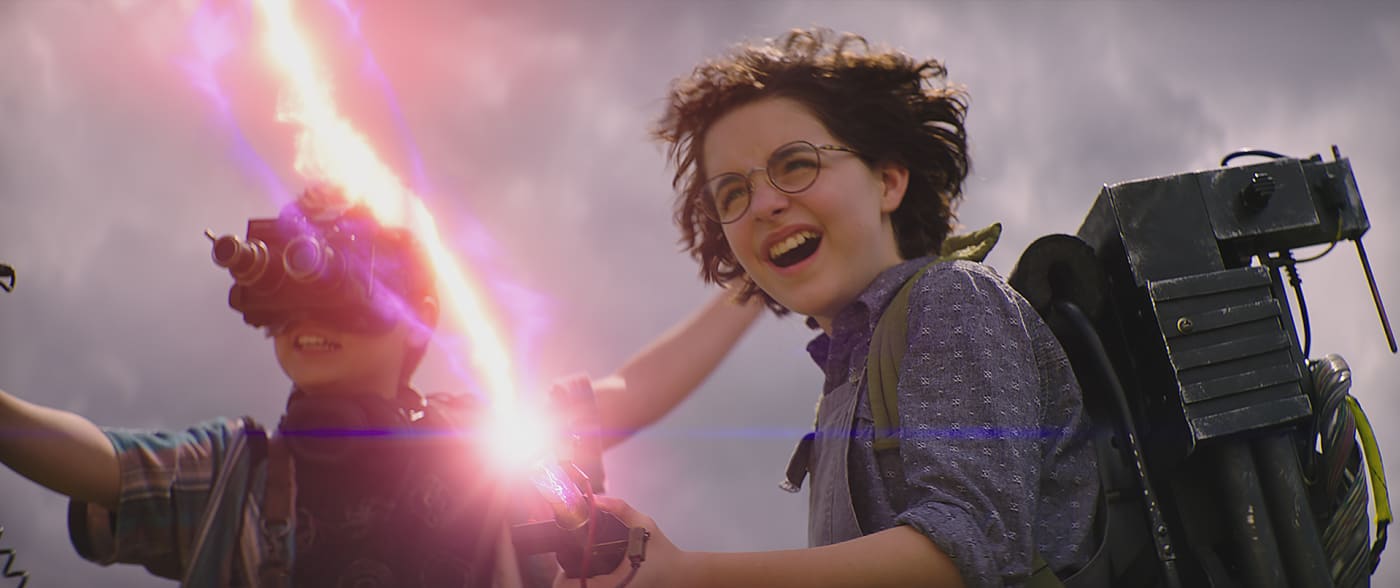 Director: Jason Reitman
Cast: Carrie Coon, Finn Wolfhard, Mckenna Grace, Paul Rudd, Bill Murray, Dan Aykroyd, Ernie Hudson, Sigourney Weaver, Annie Potts
Genre: Comedy, Adventure
Release date: Nov. 19
After 2016's Ghostbusters reboot failed to spawn a new series of sequels, Sony is back to the drawing board with Ghostbusters: Afterlife. Directed and co-written by Jason Reitman (son of original Ghostbusters director Ivan Reitman), Afterlife picks up 30 years after the events of Ghostbusters II as Egon's grandchildren discover his secret legacy.
The film's trailers have gone all-in on an Amblin/Stranger Things-type vibe with the film's young actors—Finn Wolfhard and Mckenna Grace—riding around on bikes and exploring cornfields. In fact, any sort of tie to the original's comedic roots isn't readily apparent. We hope Sony and Reitman are just misdirecting a bit and that Afterlife will be every bit as humorous as the first two films. We're hopeful this sequel both honors and moves the franchise forward in a compelling way.
'King Richard'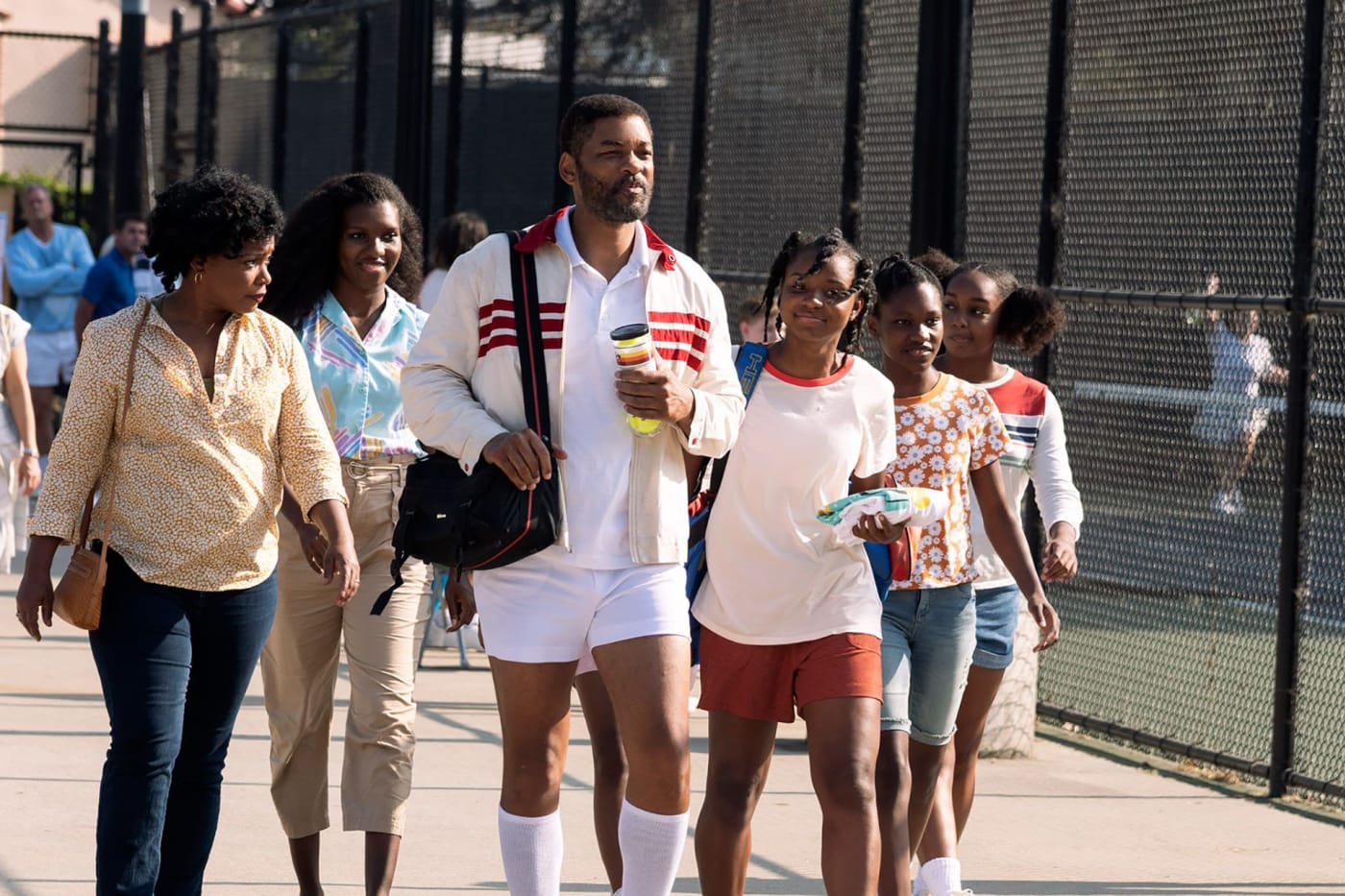 Director: Reinaldo Marcus Green
Cast: Will Smith, Aunjanue Ellis, Saniyya Sidney, Demi Singleton, Tony Goldwyn, Jon Bernthal
Genre: Drama
Release date: Nov. 19
Anytime audiences get to see Will Smith in full movie star mode, it's bound to be a great trip to the cinemas. His natural, electric charisma makes him a captivating performer whose work continues to resonate well into his 30-year career. But rarely do we get a chance to see Smith participate in awards fare. This will change with the release of King Richard, where the actor will take on the role of Richard Williams—the father of Venus and Serena Williams, two of the best to ever hit the tennis court.
Biopics, as a genre, can be a little hit or miss depending upon how the story unfolds. But even if King Richard's overall narrative lands in a cycle of endless love, there's no denying a committed performance from Smith will be worth a ticket. Good news on that front, as there's already some Oscar buzz around Smith's portrayal.
'House of Gucci'
Director: Ridley Scott
Cast: Lady Gaga, Adam Driver, Jared Leto, Jeremy Irons, Salma Hayek, Al Pacino
Genre: Drama
Release date: Nov. 24
Ridley Scott isn't content to just rest on his laurels, as the director will release his second film of 2021, House of Gucci, about a month-and-a-half after The Last Duel drops. Gucci marks the second collaboration between the director and Adam Driver, who stars in the movie as Maurizio Gucci, and the second major acting role for Lady Gaga after she made waves in the 2018 version of A Star Is Born.
A fervor exploded on Twitter upon the release of the film's first trailer, marking it as one of the year's most anticipated releases for Gaga's committed performance. The crime saga feels like a perfect companion piece to epic tales spun in series like American Crime Story: Versace while serving as another star vehicle for Gaga to flex on everyone in. Plus, once you add in the movie's stellar supporting cast—including Al Pacino, Salma Hayek, and Jared Leto—House of Gucci feels like a must-see.
'Don't Look Up'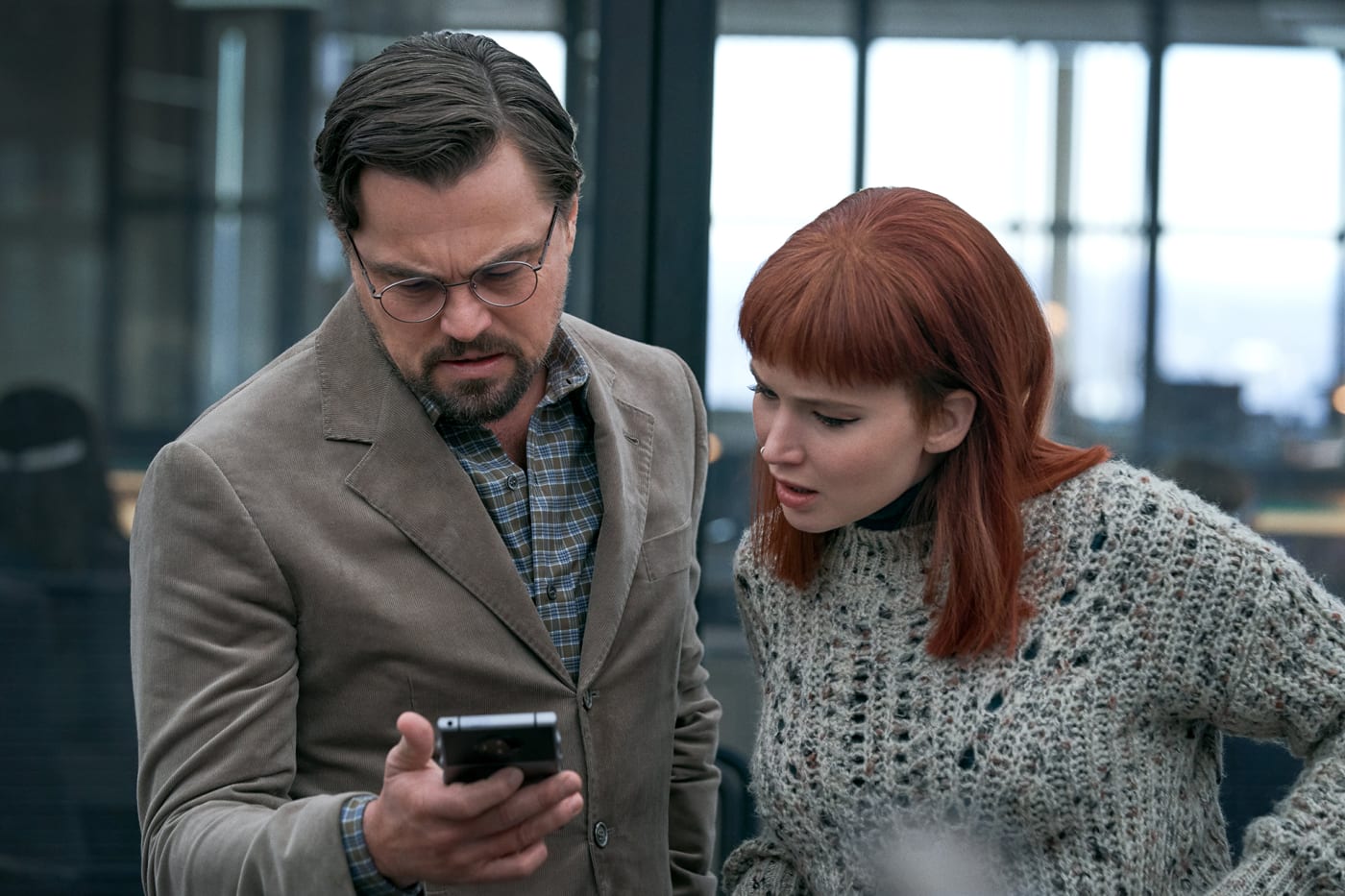 Director: Adam McKay
Cast: Leonardo DiCaprio, Jennifer Lawrence, Rob Morgan, Jonah Hill, Mark Rylance, Tyler Perry, Timothée Chalamet, Ron Perlman, Ariana Grande, Kid Cudi, Cate Blanchett, Meryl Streep
Genre: Drama, Comedy
Release date: Dec. 10 (Theaters), Dec. 24 (Netflix)
The idea of scientists trying to warn the American public about a possible cataclysmic event, well, certainly has a little extra impact in 2021. So goes the plot of Adam McKay's Don't Look Up, which stars Leonardo DiCaprio and Jennifer Lawrence as two scientists responsible for warning the public about an impending meteor crash. Joining the two is an ensemble cast that includes Jonah Hill, Terry Perry, Ariana Grande, Kid Cudi, Cate Blanchett, Timothée Chalamet, and Meryl Streep.
After a slight misfire with 2018's Vice, we hope Don't Look Up is more in line with The Big Short. Either way, McKay is one of our sharpest minds when it comes to satire, something which we'll likely see a lot of on display here. Additionally, it'll be nice to see Jennifer Lawrence back in a major way; her last starring role was 2018's Red Sparrow.
'West Side Story'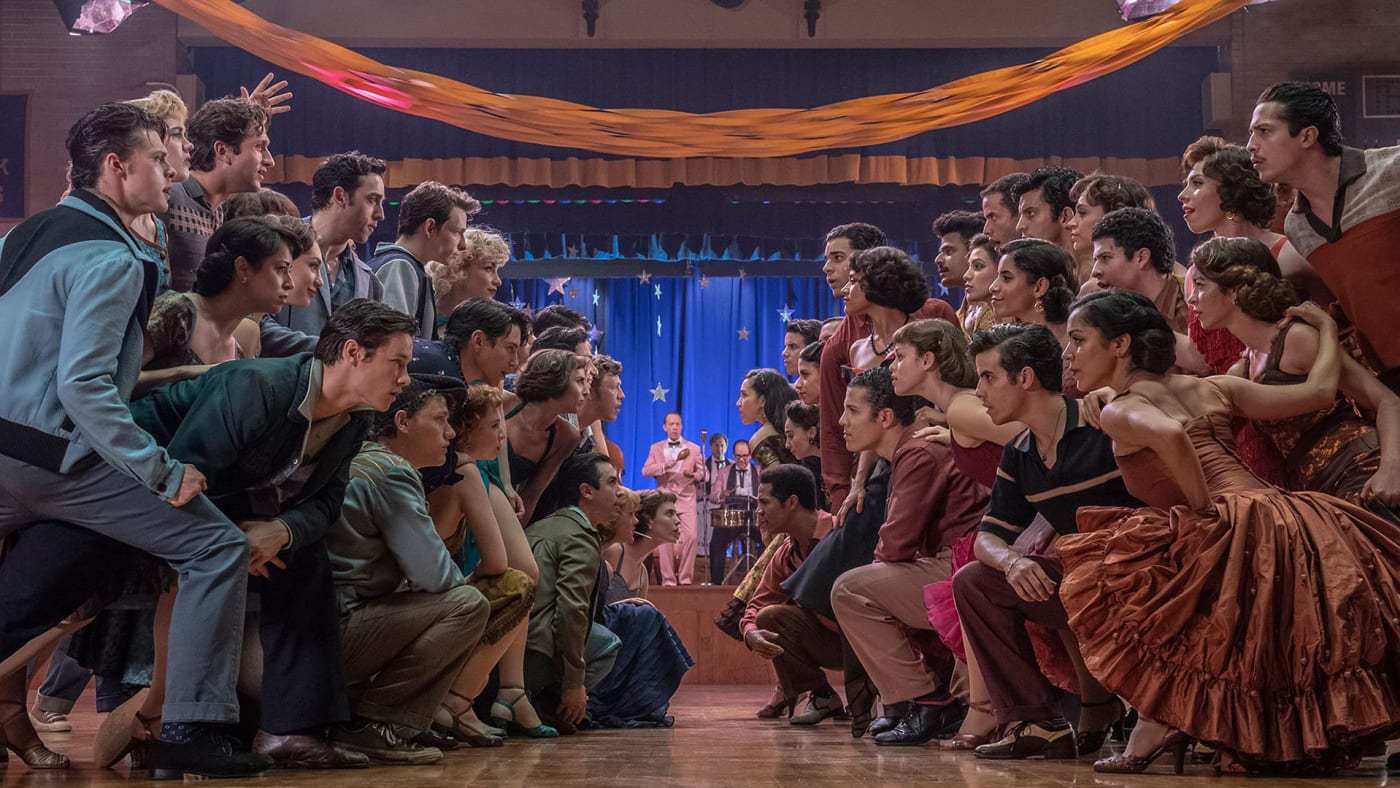 Director: Steven Spielberg
Cast: Rachel Zegler, Ansel Elgort, Ariana DeBose, David Alvarez, Mike Faist, Josh Andrés Rivera, Corey Stoll, Brian d'Arcy James, Rita Moreno
Genre: Musical
Release date: Dec. 10
Every few years, Steven Spielberg steps up and reminds the public why he's one of the best filmmakers to ever do it. This year's reminder comes in the form of West Side Story, a remake of the beloved 1961 musical. The odds feel a little stacked against Spielberg here; the original is universally hailed as one of the best musicals ever committed to film. Therefore, Spielberg's approach pulls more from the Arthur Laurents, Leonard Bernstein, and Stephen Sondheim original Broadway show than the Robert Wise and Jerome Robbins film adaptation. Oh, and having one of the cinema's GOATs at the helm will certainly help.
The trailers are certainly playing up the visual flair of Spielberg's direction, showing off a decidedly stylish and flashy approach—the overhead shot of the Sharks and Jets colliding is chill-inducing. We're also curious about the acting debut of Rachel Zegler, who looks poised to potentially be the film's breakout star.
'A Journal for Jordan'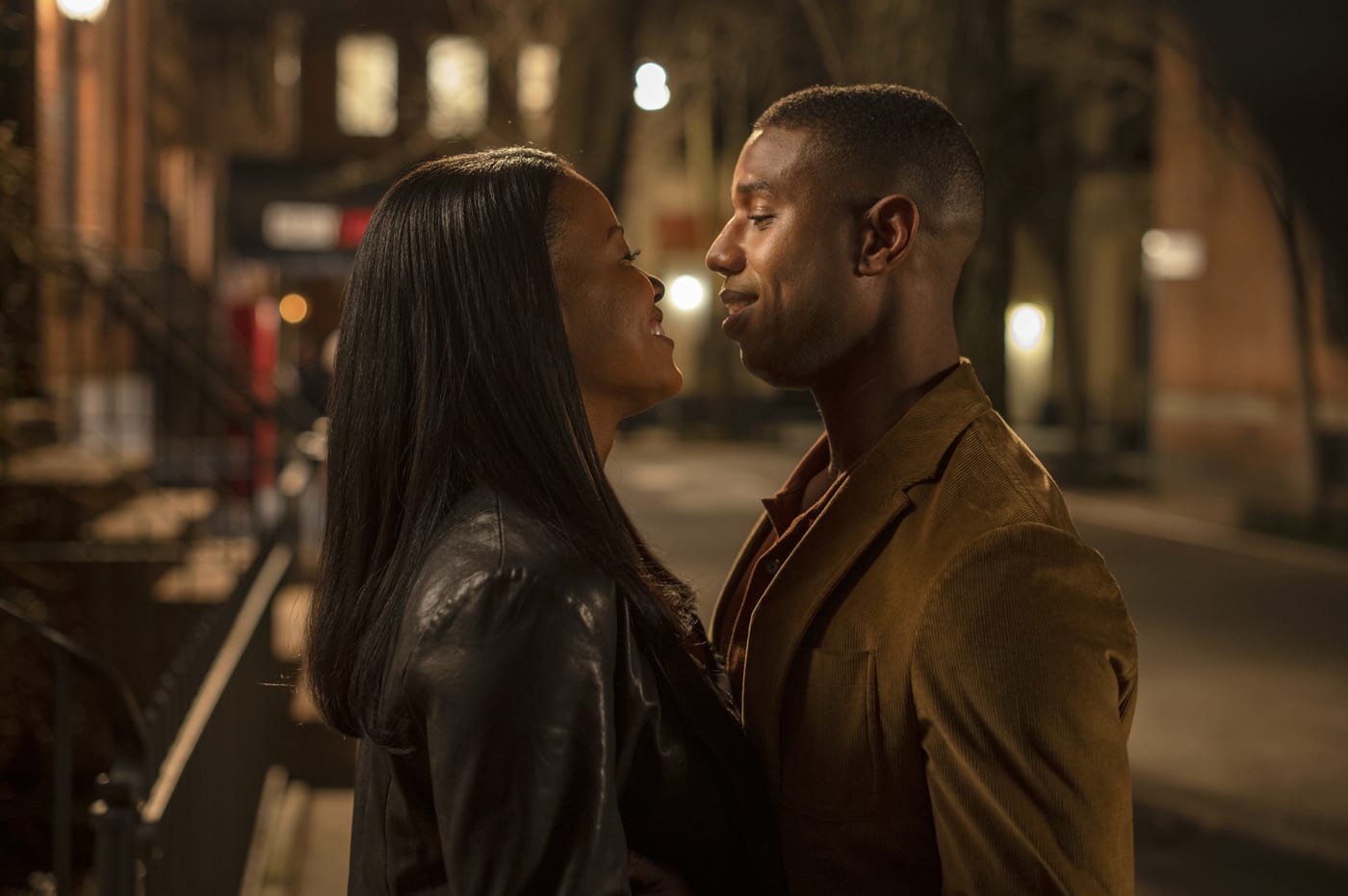 Director: Denzel Washington
Cast: Michael B. Jordan, Chanté Adams
Genre: Drama
Release date: Dec. 10
A Journal for Jordan, Denzel Washington's latest directorial effort, is a particularly high-profile affair. Adapted from the memoir of the same name, A Journal for Jordan follows Sgt. Charles Monroe King, who, while on duty in Iraq, keeps a journal of love, wisdom, and advice for his newborn son, Jordan. King tragically died in a roadside bomb attack in October 2006 but prompted his fiancée, Pulitzer Prize-winning journalist Dana Canedy, to add her perspective about King and their deep connection.
The resulting book is a powerful and moving story about love and loss. Anchoring Denzel's cast is Michael B. Jordan as King and Chanté Adams as Canedy. Those focused on Oscar narratives will want to keep an eye out for this one, as we feel like it has the chance to be a contender for plenty of awards.
'Spider-Man: No Way Home'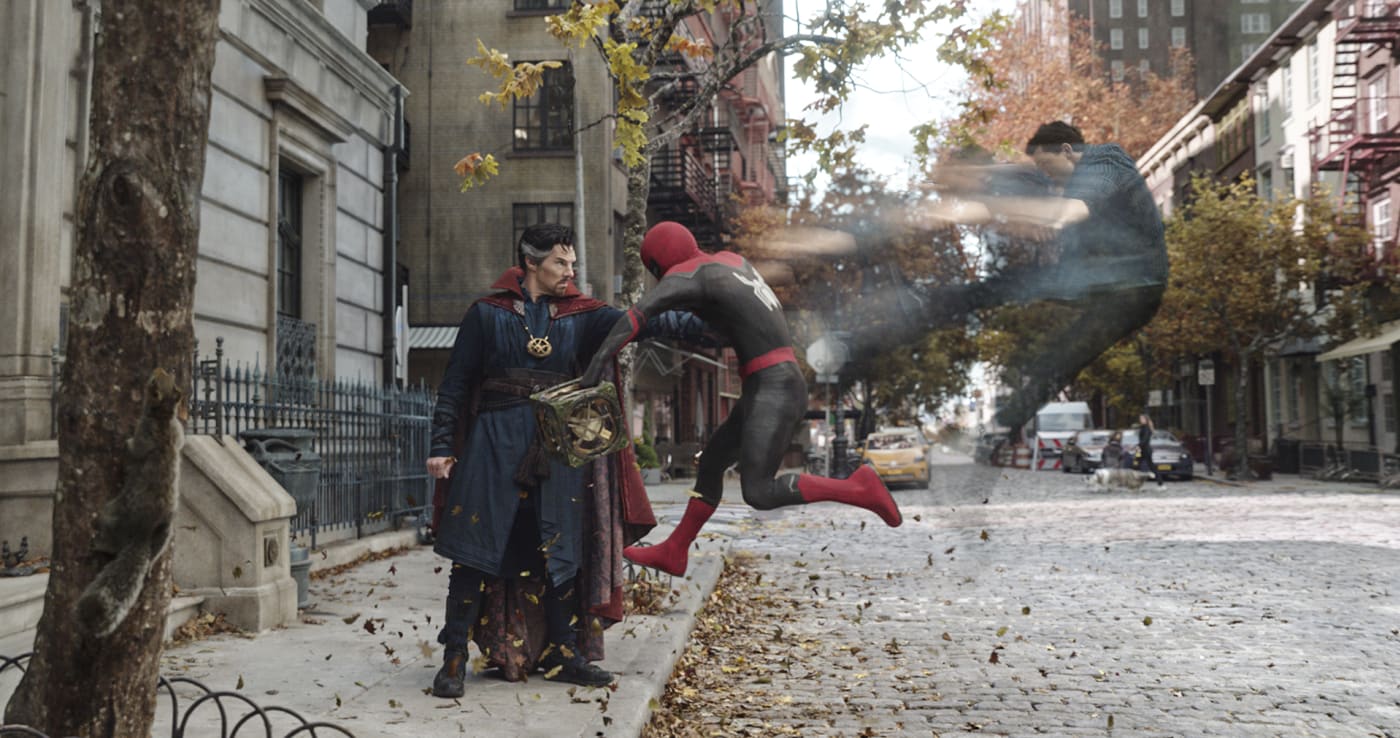 Director: Jon Watts
Cast: Tom Holland, Zendaya, Benedict Cumberbatch, Jon Favreau, Jacob Batalon, Marisa Tomei, J. B. Smoove, Benedict Wong, Alfred Molina, Jamie Foxx
Genre: Action, Comic Book
Release date: Dec. 17
While it will likely be a while before audiences see a Marvel movie with the epic scope of Avengers: Endgame, the third film in the Sony/Marvel Spider-Man partnership looks to at least be a worthy challenger to that notion. After months of rabid fan speculation, the first trailer for Spider-Man: No Way Home confirmed the rumors: we'll be seeing the return of various Spidey villains from both the Tobey Maguire and Andrew Garfield versions of "Spider-Man" as they face Tom Holland's Spidey—thanks to some multiversal shenanigans Peter gets up to with Doctor Strange (Benedict Cumberbatch).
However, if the rumors are to be believed, Maguire and Garfield themselves will also appear to assist Holland in dispatching the crew of foes. All parties involved are working overtime to keep the surprise, but at this point, it feels like something of an open secret. Time will tell if the rumors were just rumors or if they were indeed correct.
'Nightmare Alley'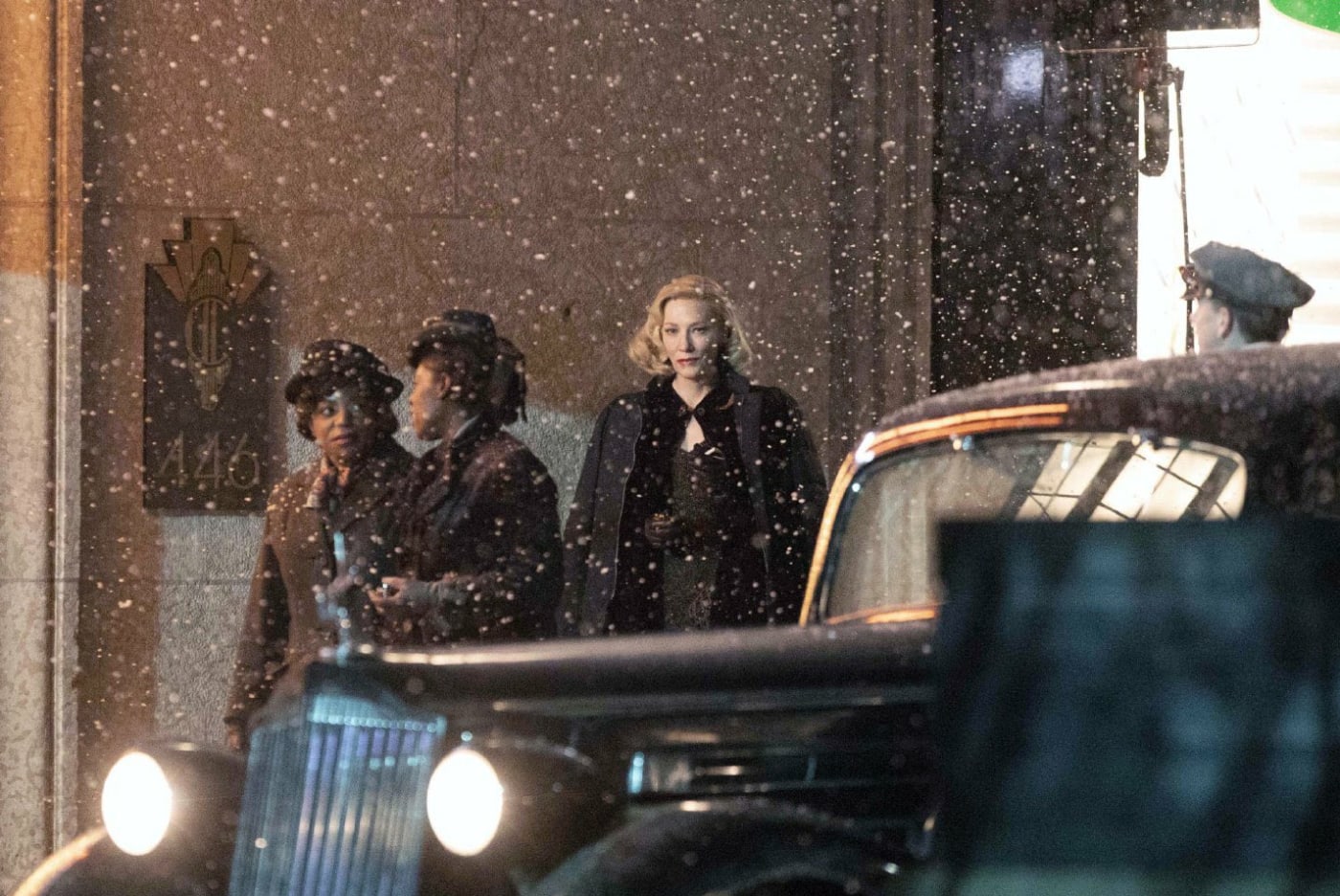 Director: Guillermo del Toro
Cast: Bradley Cooper, Cate Blanchett, Willem Dafoe, Toni Collette, Richard Jenkins, Ron Perlman, Rooney Mara, Holt McCallany, Clifton Collins Jr., Tim Blake Nelson, Mary Steenburgen, David Strathairn
Genre: Thriller, Noir
Release date: Dec. 17
Despite its title and its director's penchant for all things horror, Nightmare Alley, Guillermo del Toro's newest film, isn't an outright scary movie. Instead, the Bradley Cooper-led movie is more of del Toro's take on classic film noir. Adapted from the 1946 novel of the same name, Nightmare Alley tells the tale of con man Stanton Carlisle (Cooper), a former carnival worker who has developed quite the knack for misleading those around him.
As Stanton's schemes unravel, he draws a handful of characters into his twisted web. The Shape of Water director told Vanity Fair the world of Nightmare Alley is "a little gritty, but also strangely magical. It has a very strange, mystical allure— and mythical." If there's any director best suited to conveying those elements on screen, it's undoubtedly del Toro. Plus, we're curious to see how one of the best genre directors around makes his mark on a classic Hollywood style.
Browse our latest posts below.