The best L.A. experiences to give as gifts
Stressing over the perfect gift? Whether it's for a birthday or the holidays, don't waste that last roll of wrapping paper or splurge on shipping. Instead, skip something material altogether and opt for a one-of-a-kind L.A. experience. Maybe we're a little biased—after all, trumpeting L.A.'s best things to do is kind of our bread and butter—but we think something you can do is way more memorable than something you can unwrap. So the next time you're searching for something for that hard-to-shop-for person, consider these museum memberships, outdoorsy activities and boozy tours.
21 L.A. experiences to give as gifts
1. A reservation for an L.A. Conservancy Walking Tour
There's no formal gifting option for these tours, but we think their on-foot sightseeing adventures through Downtown L.A. are perfect for architecture and history buffs. $15
2. A swan boat ride on Echo Park Lake
You probably know someone who's always thought about renting one of these adorable pedal boats but never actually done it—which makes it a perfect (and affordable) gift. $11 per hour
3. Horseback riding with Malibu Riders
Easily the most beautiful horseback riding trail near L.A., Malibu Riders operates guided rides across Malibu and Agoura Hills, including a 45-minute ride through Zuma Canyon and an hour-long one near Paramount Ranch. $75–$150
4. A Cheese of the Month Club membership at the Cheese Store of Beverly Hills Cheese
Three half-pound cuts of cheese delivered to your door each month, with a little background on each and no repeats? Talk about a real gouda gift. $40 per month, minimum three months
5. An American Cinematheque membership
6. Monthly bottles from the Domaine L.A. wine club
Hollywood wine shop Domaine L.A. hosts a monthly wine club available for pickup or delivery, with two or three traditional or avant-garde selections. $50
7. A visit to the Stahl House
Even if you've never seen it in person, you'll undoubtedly recognize the Stahl House and its twinkly vista. Pay a little extra for a sought-after sunset tour for particularly magical views. $60–$90, $35–$50 per person for multi-guest tickets
8. An animal encounter at the Wildlife Learning Center
Want to feed a porcupine or hang out with a sloth? This charming (but sometimes
very
 kid-populated) 
Sylmar animal sanctuary
 offers private group encounters with some of its most adorable residents. 
$25–$125
9. Membership to the Huntington
You'll only need to visit the stunning gardens and museum three times for this good-for-two-people membership to be worth it—and we'd easily visit three times a week if we had the time. $15
10. A guided tour with Malibu Wine Hikes
Reward yourself for a 2.5-mile hike through scenic Saddlerock Gardens with a personal-sized bottle of wine on this guided vineyard tour. $49
11. A whale watching tour
Whale watching is an absolutely awe-inspiring experience (assuming you can tolerate a few waves). You'll find boat tours up and down the coast; we think the Orange County spots tend to be the most spectacular and particulalry Captain Dave's Dolphin & Whale Watching Safari ($66.75). Prices vary by cruise.
12. A brewery bus tour with L.A. Beer Hop
Pick a region (from the Valley to Downtown L.A. to Long Beach) and these craft beer experts will shuttle you between tours and tastings at three breweries. For the moment, their tastings are all virtual. In-person tours $69.
13. A membership to the Seven Grand Whiskey Society
Downtown L.A. bar Seven Grand's whiskey membership grants access to a series of tasting events, starting with a welcome cocktail and three tasting-sized pours. $25
14. A cooking class at Eataly
Like its borderline overwhelming assortment of Italian food, the Century City complex offers a packed slate of cooking classes, mostly centered around pizza and pasta making. $95–$115
15. A Hollywood Bowl subscription
Know someone who typically attends a few shows at the Bowl each summer? Give them a first crack at tickets with two-to-four-concert packages across a range of genres, from classical to jazz to indie. Prices vary by package and seats.
16. Tickets for the Catalina Express
The most expensive part of a trip to
Catalina Island
? Getting there—especially since the retirement of the Catalina Express's free birthday fares. If you're gifting someone a round trip, opt for the commodore lounge upgrade for a comfier, quieter ride. 
$76 round trip; commodore lounge upgrade $40
17. A gift card for a comedy show at Dynasty Typewriter
You can't go wrong with just about any show at Dynasty Typewriter, which makes a gift card to the Westlake theater perfect for comedy fans. Tickets to most shows cost about $20 in advance. $25–$100
18. A spa day at Glen Ivy Hot Springs
Treat someone to a playground of lounge pools, mud baths, saunas and spa treatments at this resort on the southern edge of Corona. Prices vary by experience.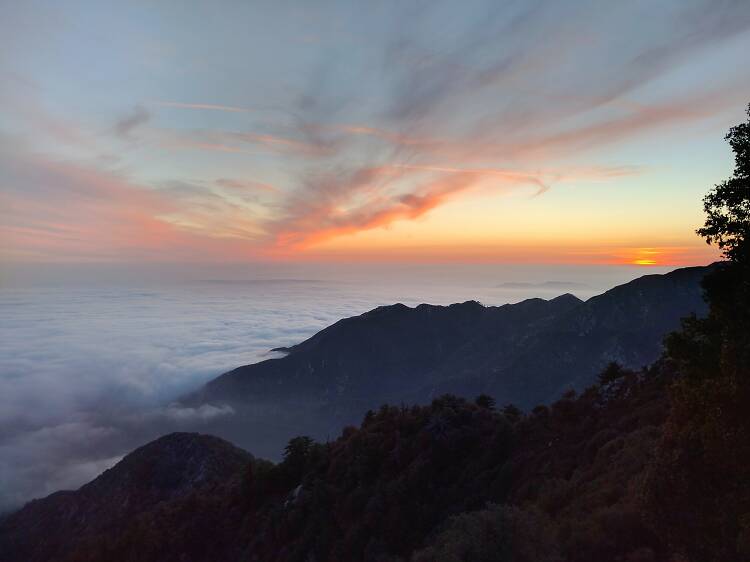 Photograph: Time Out/Michael Juliano
19. An outdoorsy parking pass
Know an avid hiker? Then consider paying for their parking. You'll find a bunch of different passes throughout the county: The National Forest Adventure Pass ($30) is one of the most affordable and practical, and grants access to recreation sites in Angeles, Cleveland, Los Padres and San Bernardino National Forests. Consider a state parks pass ($195) for beachy destinations or a pricey MRCA pass ($300–$450) for trails mostly in the Santa Monica Mountains. Prices vary by park organization.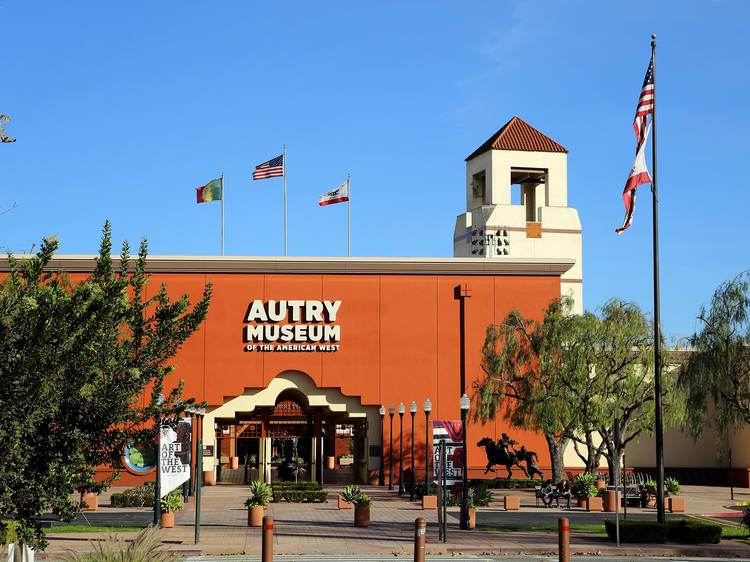 Photograph: Kilmer Media / Shutterstock.com
20. Membership to one museum that'll get you in to a bunch of others
Alright, this one requires a little bit of an explanation: The North American Reciprocal Museum Association lets you use your membership at participating museums to get into some other institutions for free all over the contintent. Here in L.A., that means you can get a membership to the Japanese American National Museum, the Grammy Museum, MOCA, Craft Contemporary, the Autry, the USC Pacific Asia Museum, the Skirball Cultural Center or the Museum of Latin American Art and use it to get into all of the others. The only catch: Not all membership levels at each museum come with NARM benefits, so we suggest going with whichever home base museum would provide the most benefits for your gift recipient. Prices vary by museum.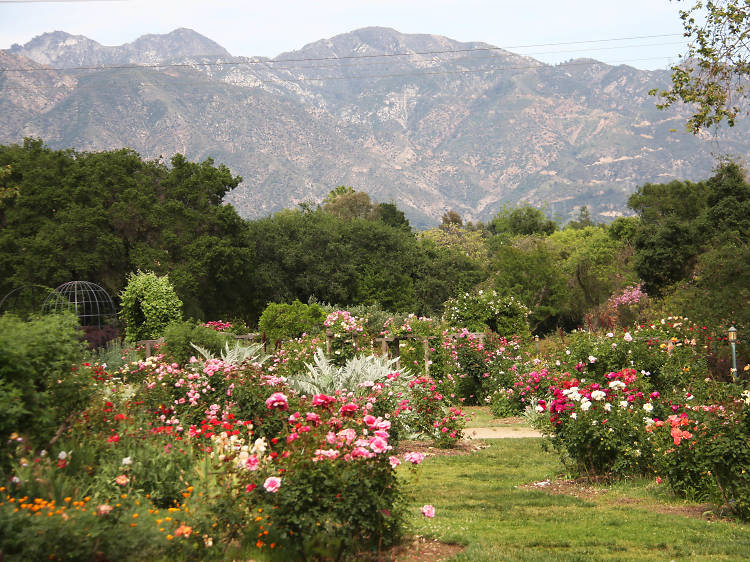 Photograph: Courtesy Descanso Gardens
21. A garden membership that'll also get you into some non-local spots
Browse our latest posts below.