The 49 best things to do in Los Angeles
Your essential guide to the best things to do in Los Angeles, from stair hikes to scenic drives and more
Looking for the best things to do in Los Angeles? We have you covered with the very best that L.A. has to offer. Whether you're a culture vulture, outdoorsy type or simply a lover of our fine city, there's more than enough here to keep you busy. Even lifelong Angelenos will find something new to add to their to-do list, between the city's landmark attractions that are still accessible, an ever-changing inventory of the best restaurants in Los Angeles, essential L.A. museums and even some off-the-beaten path secrets. How many of the best things to do in Los Angeles will you try?
November 2022: With Halloween behind us and the bulk of Christmas events not arriving until around Thanksgiving, the majority of November comparatively feels like a bit of a lull. But that's not a bad thing: It should give you some time to catch up on some of the art exhibitions and seasonal events that are stocking our list this month.
Stroll through the stunning gardens at the Huntington Library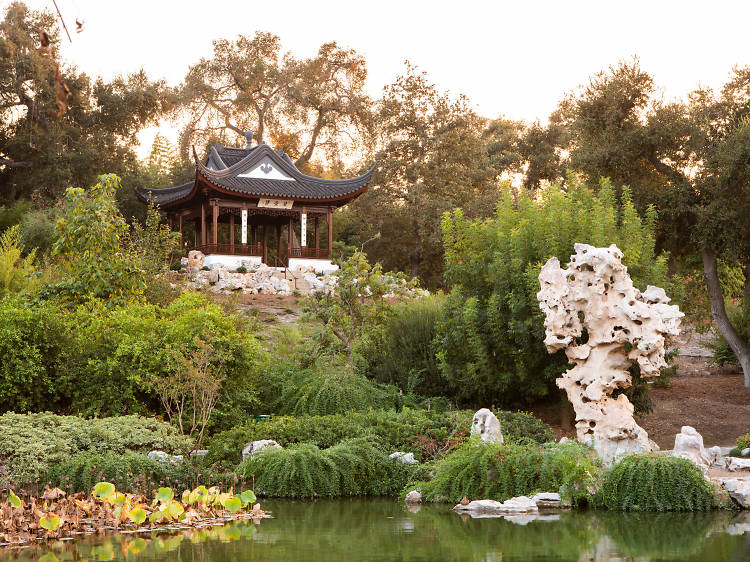 What is it? A historic library, museum and sprawling gardens that was the bequest of entrepreneur Henry E. Huntington.
Why go? The Huntington's distinctly themed gardens are easily the most stunning manicured outdoor spaces in SoCal, especially its recently expanded Chinese garden. The library and museum are equally impressive; all require reservations on weekends.
Don't miss: The Huntington's gift shop is fantastic any time of the year, but the holiday market on November 19 takes things up a notch.
See L.A. from above at Griffith Park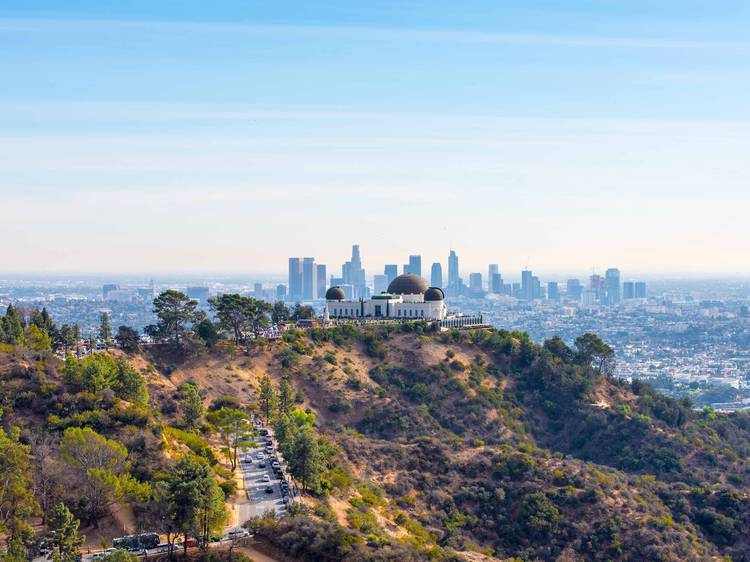 What is it? A 4,000-plus–acre rugged park in the center of the city.
Why go? The trails, the flora, the views, the howls of coyotes down the canyons at night, the twinkly lights of Downtown in the distance—L.A. may not have a grassy, centralized park, but Griffith's massive, hilly wilderness makes for a stellar alternative.
Don't miss: Even when the Griffith Observatory is closed (it's open Wednesday through Sunday), you can still drive or hike up to the grounds of the landmark Art Deco dome to take in the unparalleled views. Wherever you end up hiking, we highly suggest listening downloading Ellen Reid's Soundwalk, a location-based musical composition that transforms as you move about the park.
Practice your acceptance speech at the Academy Museum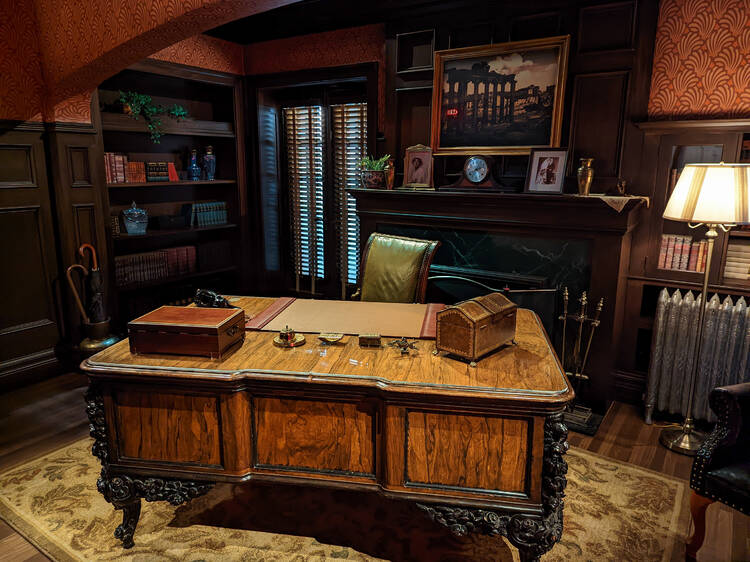 What is it? A permanent home for the history of moviemaking that's finally open.
Why go? The collection includes the sorts of cinematic treasures you'd expect from the people who put on the Oscars, like the Rosebud sled for Citizen Kane, R2-D2 and the sole surviving shark from Jaws. Expect some of those displays to give way to fresh selections early next year. Oh, and the gift shop is pretty fantastic, too.
Don't miss: The museum's first gallery rotation celebrates the art and photography of French New Wave pioneer Agnès Varda, as
Have tacos and egg sandwiches from Grand Central Market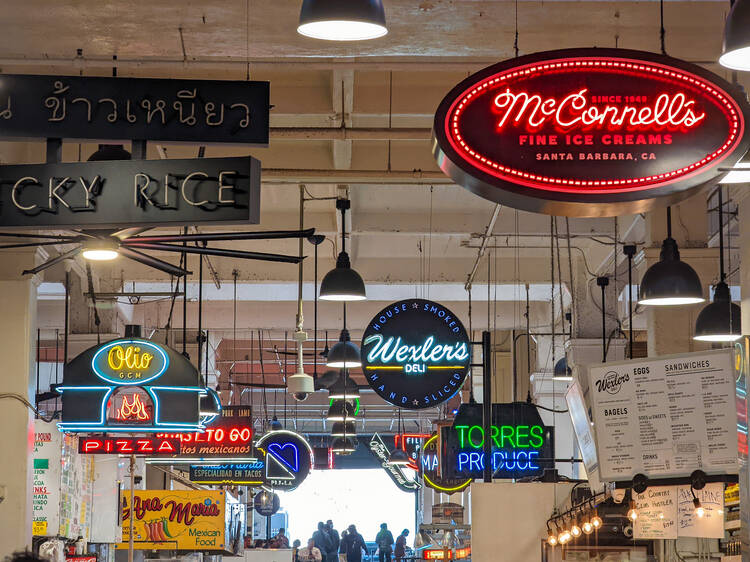 What is it? A European-style food hall that's been operating in Downtown L.A. since 1917.
Why go? Even if you're not there for the food, it's worth a trip; people from all corners of L.A. mix and mingle among rows of spices, produce and vintage neon signage. Of course, if you're hungry it's a great place to get cheap pupusas, carnitas tacos and aguas frescas, as well as food from handsome, trendy eateries like Shiku, Fat & Flour, Sticky Rice, Sari Sari, Horse Thief BBQ, Eggslut, McConnell's and G&B Coffee.
Don't miss: Tacos Tumbras a Tomas serves the hall's go-to taco, particularly the carnitas and al pastor.
Pose in front of streetlights at LACMA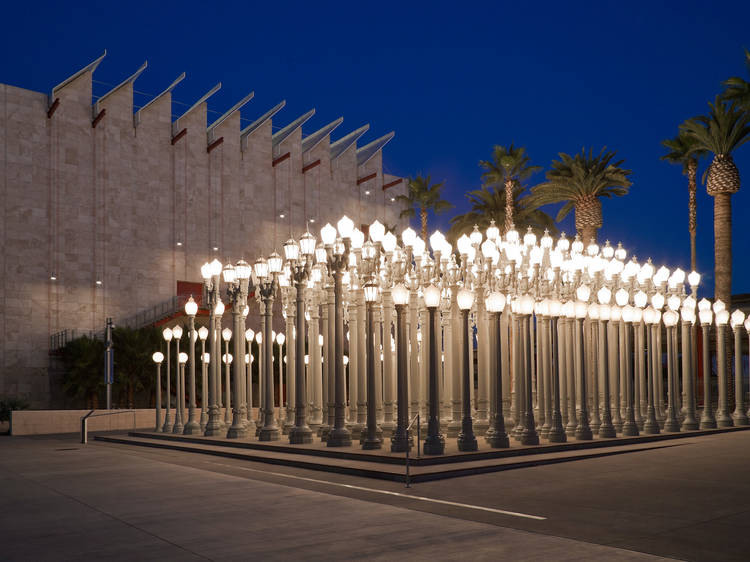 What is it? Chris Burden's Urban Light, a piece made up of 202 cast-iron street lamps gathered from around L.A. and restored to working order, that stands outside of the massive museum.
Why go? Yes, snag your streetlight selfies. But you'd be selling yourself short if you don't venture beyond the photo-friendly installation; LACMA's collections boast modernist masterpieces, large-scale contemporary works, traditional Japanese screens and by far L.A.'s most consistently terrific special exhibitions.
Don't miss: A colorful survey of Scandinavian design as well as free jazz concerts on Friday nights. Reservations are highly recommended; if you live in the county book one for a weekday after 3pm and admission is free.
Via TimeOut
Browse our latest posts below.