Pursuits Weekly: All Eyes on Pebble Beach for New Luxury Autos
Join us as the entire auto world heads to Carmel, Calif.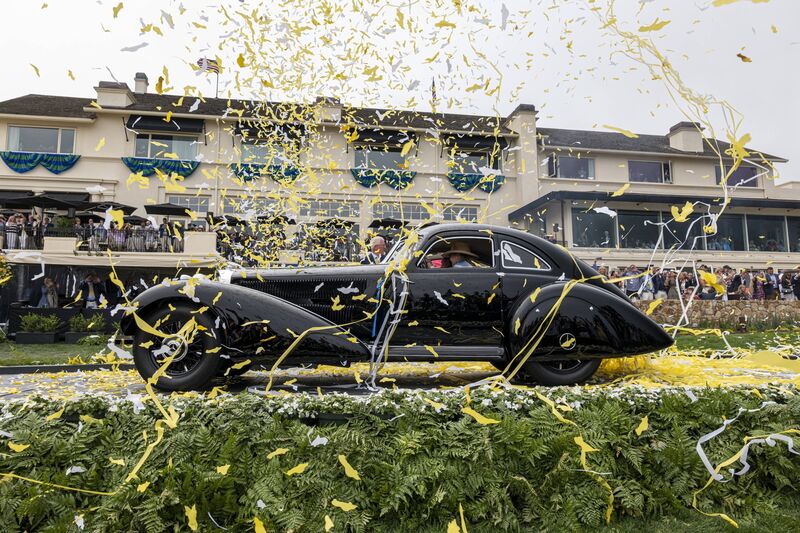 Hello again. It's me, Hannah Elliott, your devoted staff writer covering the most fun beat in the newsroom: cars!
Right now I'm in Carmel, Calif., gearing up … er, getting ready … for the annual Pebble Beach Concours d'Elegance on Sunday. The blue-chip car show is where the world's most expensive, beautiful, and rare collectible cars are parked on the 18th fairway of the ultra-exclusive Pebble Beach Golf Links and judged by clipboard-carrying men and women in navy blazers, white gloves, and boater hats.
Evaluated for the accuracy and precision of their restorations, each class winner, like a 1933 Auburn 12-161A Speedster, advances to compete for Best of Show. At the end of the day, a master of ceremonies announces top honors as hundreds of onlookers sip Champagne and cheer. Confetti, festive live music, cigars, and a world-class view of the often fog-shrouded Spanish Bay—with multimillion-dollar yachts moored just offshore—complete the picture.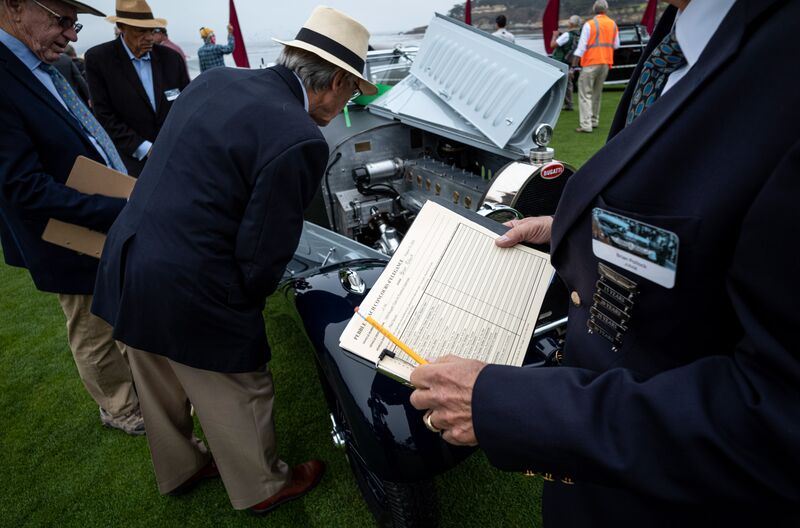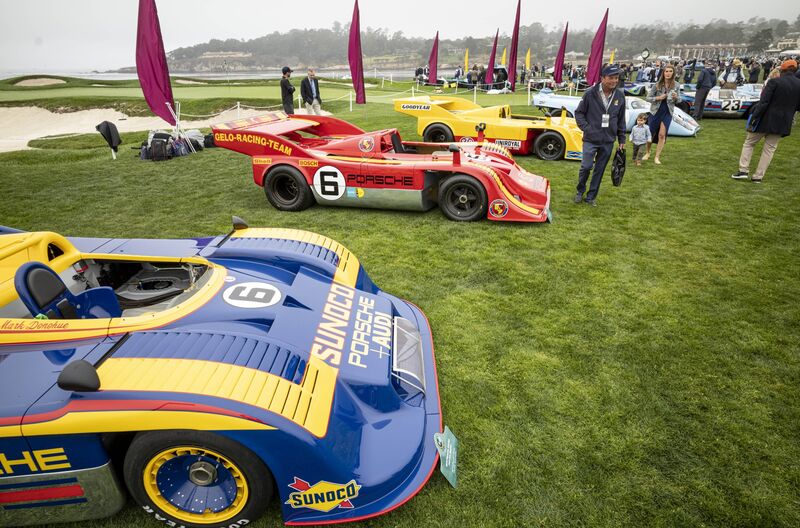 Winning confers prestige, bragging rights, invitations to elite rallies worldwide, and, especially, a huge bump in investment value when the owner of said car decides to sell.
The unparalleled gaggle (that's the term for a big group of pre-war beasts, bespoke saloons, and Italian supercars, right?) remains unmatched the other 11 months of the year. Which is all to say Pebble Beach is the bucket list item for car collectors, automotive investors, and enthusiasts the world over.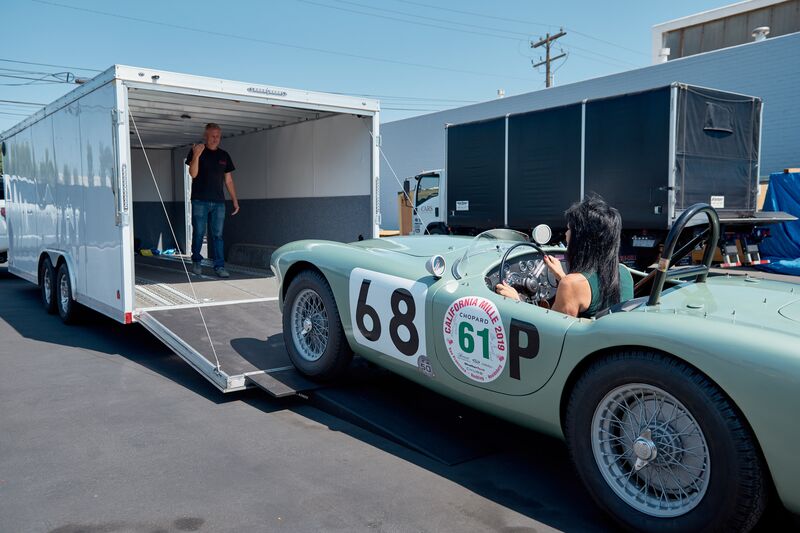 But it's not the only thing happening right now in Monterey. Far from it. The four days leading up to Sunday's fête include myriad other car shows focusing on exotics, muscle cars, specific brands like Porsche, or even '90s-era rejects and erstwhile lemons.
There are auctions. RM Sotheby's, Gooding & Co., Bonhams, Mecum, Barrett-Jackson and newcomer Broad Arrow make tens of millions of dollars selling six-, seven-, and even eight-figure racing Ferraris, Mercedes-Benz gullwing touring cars, and tiny obscure autos known to some as "plastic Porsches."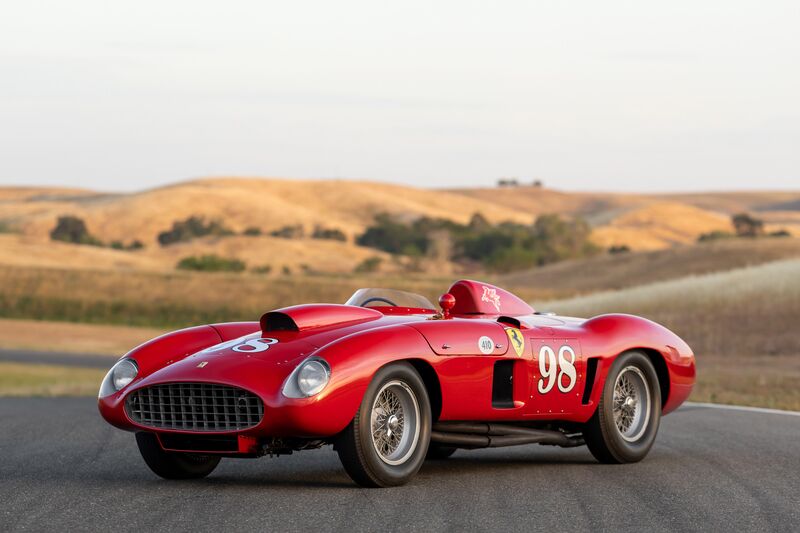 And there are new car debuts. So. Many. Debuts.
For the past several years now, the week preceding Pebble Beach has commandeered relevance from traditional auto shows in the luxury car space. Executives from Ferrari to Rolls-Royce tell me the amount of attention, access, and orders they get from VIPs and serious prospective customers is far superior here than what they find at an ordinary auto show set in a dank convention center.
(To wit: Good luck finding any luxury brands breaking news or showing brand new product at the North American International Auto Show in Detroit just a few weeks later.)
Audi and Aston Martin. Bentley, BMW, and Bugatti. Mercedes-Benz, McLaren, Maserati, and more. We can expect to see new hypercars from Koenigsegg, Hennessey, Czinger, and Gordon Murray—plus a McLaren born in a video game. There will be new electric vehicles from Acura, Polestar, and Lincoln. Even tiny Meyers Manx is getting in on the act.
If you're a high-end automaker with something newsworthy to say, you say it during Monterey Car Week. I can't wait to watch it all unfold.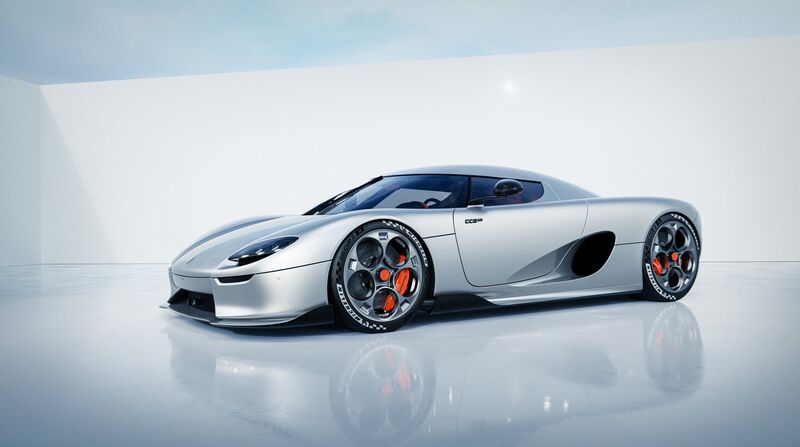 Catch up on the auto action.
Wildin' out west.
It's the dog days of summer here in Los Angeles, and if you, like me, love and own vintage cars (read: no AC) you are truly suffering for your passion. Anything past a 10-minute jaunt in my 1975 Rolls-Royce Silver Shadow or my new (!) 1977 Cadillac Corvette leaves my clothes so drenched in sweat I might as well have jumped in a lake.
Anyone who is smart gets out of town to more alluring locales, preferably near glamorous bodies of water: capitalize on that strong dollar with a trip to the Mediterranean but avoid these airports.
You might also take the opportunity for a mini mushroom trip or do a serious wellness getaway. Air conditioning is included, presumably.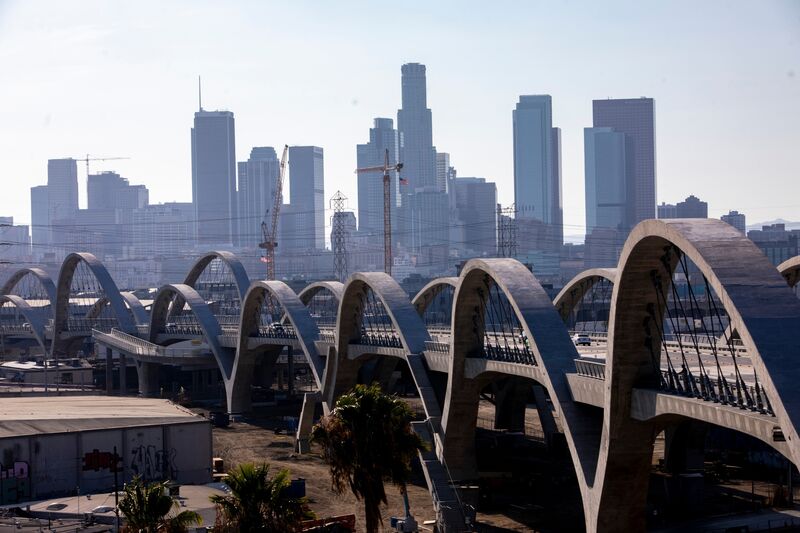 Past weeks have brought plenty of other local car-related news. Gas prices hit near-record highs. The new 6th Street Viaduct bridge was opened, then closed, then opened again, after thoughtless car bros commandeered the $588 million landmark for drag-racing and donuts. (As someone who lives within eyeshot of the bridge, I can personally say: not cool!)
Elsewhere in California, a former Tesla executive is now into coffee makers; San Francisco is trying to reinvent itself; and the back roads of Malibu were no match for Rimac's incredible 2,000-horsepower electric hypercar.
Yep, there's plenty going on. Dig in.
What I'm listening to now.
Have I told you I'm a podcast junkie? Major. Huge. I listen to podcasts when I run, when I drive, when I walk the dog.
Every Monday, when I'm psyching myself up for my morning run, one of my favorite carrots to get me out of the door is Smartless. The popular podcast with actors Jason Bateman, Will Arnett, and Sean Hayes has guests from Jeff Bridges to Tiffany Haddish, but it's the banter and chemistry between the three hosts that makes me laugh out loud—and keeps me coming back. (If you liked Arrested Development as much as I did, you'll love it.)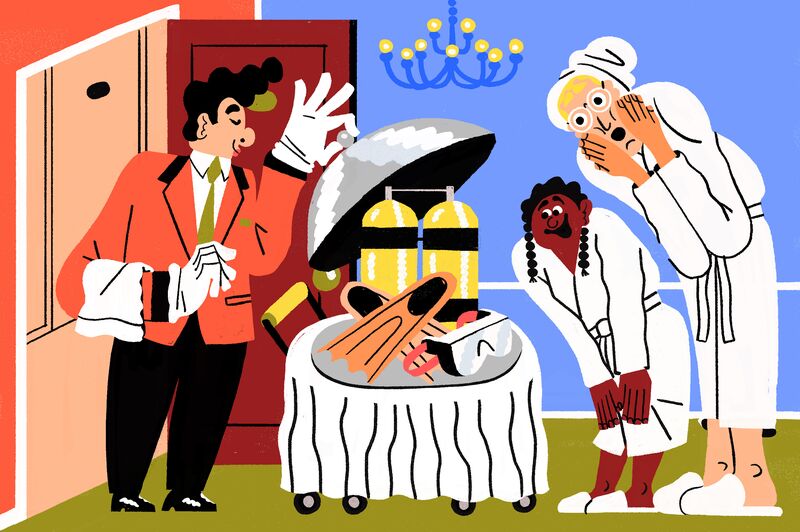 Other current favorites run the gamut from Marc Maron's comedy world podcast WTF (the eccentric dark humor is an acquired taste) to The Last Bohemians, started by journalist Kate Hutchinson in 2019.
Hutchinson interviews the world's most interesting (and often forgotten) artists and creatives like Zandra Rhodes and Maxine Sanders, although my favorite, Marina Abramovic, needs no introduction. The latest season, the Last Bohemians of Los Angeles, is particularly great and includes conversations with the pink-Corvette-infamous Angelyne and Lynn Castle, who cut the hair of Jim Morrison, Elvis, and Lee Hazlewood. (Castle claims Nancy Sinatra stole her look.)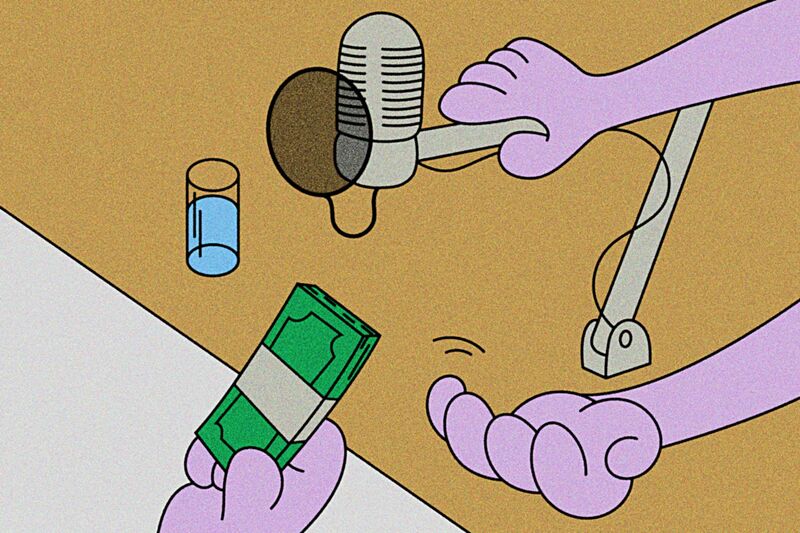 I also love listening to and agreeing or disagreeing with my friend DJ Louie XIV on his massively in-depth podcast Pop Pantheon, which overanalyzes the music and careers of all our favorite stars (even and especially the niche ones) with special guest experts from the New Yorker, New York Times, Rolling Stone, and more. It's a podcast for true pop-music enthusiasts, the real stans.
Are you a Carley Rae fan? Celine? Janet? Duran Duran? George Michael? Abba? Cyndi? Kylie? Gaga? Justin (Timberlake and Bieber)? Madonna? Beyoncé? Eat your heart out.
So, you had some questions for me?
Here's some answers! Whatever the topic, keep them coming for next week via our Bloomberg Pursuits Instagram and e-mail.
How do I get to go to Pebble Beach?
Great question. It's easy: buy tickets online. But it's admittedly expensive—general admission costs $525 per person—and tickets tend to sell out.
Here's the real secret: You don't have to go to the actual Concours d'Elegance to enjoy Monterey Car Week. In fact, some people purposely avoid the big day, since it can be crowded and hot once the fog burns off in the afternoon.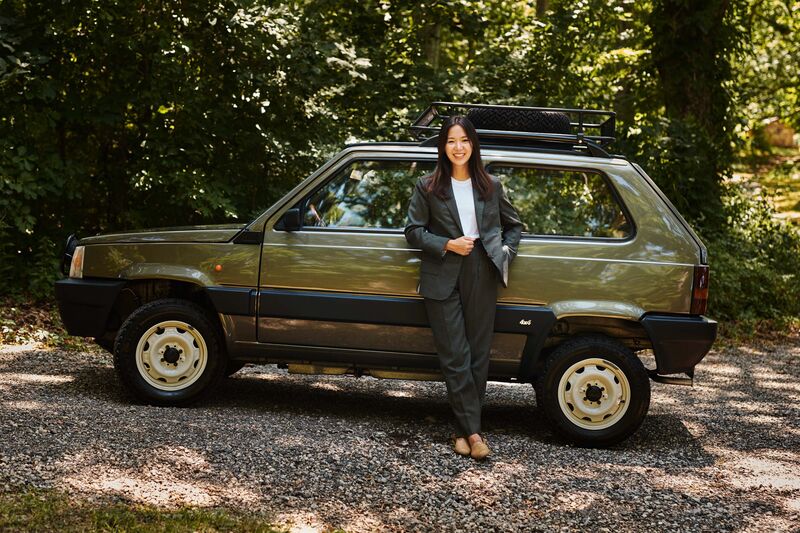 The historical races at nearby Laguna Seca track will have your ears buzzing and your heart full. Hundreds of different old race cars belch and bellow and careen around hairpin turns as they relive the glory days of their era. General admission tickets cost $30.
The Concorso Italiano gathers more than 1,000 Italian supercars from Ferrari, Lamborghini, Maserati, and more; the Werks Reunion draws Porsche acolytes from as far as Stuttgart, Germany. A quirky show in nearby Seaside, Calif., celebrates the beat-up, oddball cars known as lemons.
Best of all, if you're anywhere near Carmel this week, you'll see plenty of cool cars just cruising around. Grab a coffee at Carmel Valley Roasting Company on Ocean Ave., sit back, relax, and watch as an impromptu parade rolls through.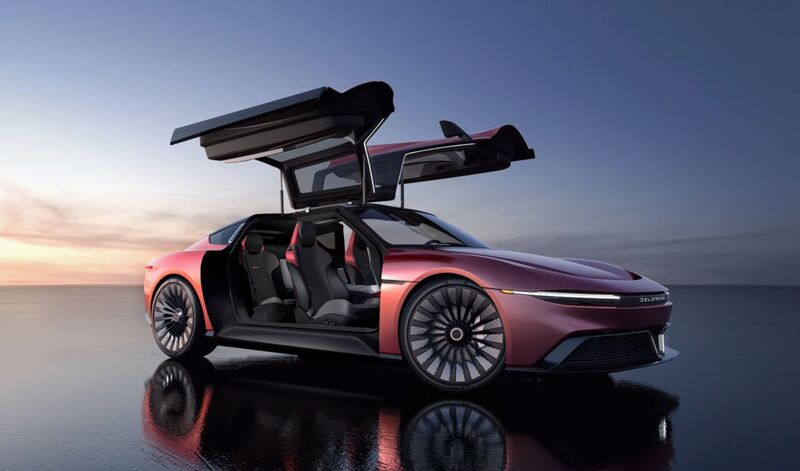 What can you tell me about DeLorean?
I can tell you plenty. Here's a quick refresher: The brand John DeLorean founded in 1975 got famous when its gullwing-door DMC car was featured in Back to the Future but went bankrupt by 1982.
The collapse was due to mismanagement, poor fabrication, and tepid performance on the part of the car—and the fact that its founder was charged with conspiring to smuggle millions of dollars worth of cocaine into the US.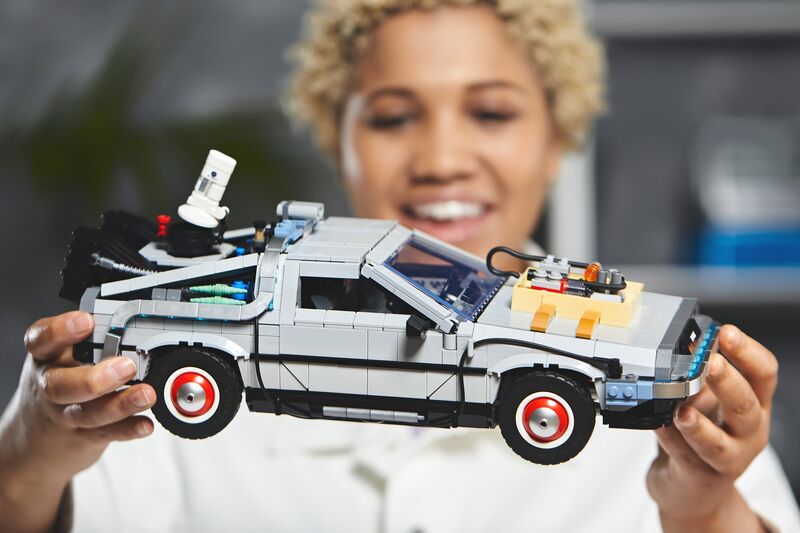 Now rebranded as DeLorean Motors Reimagined LLC after years of wallowing as a niche steel-car automaker in Texas,the company says that by 2024 it will sell a new electric coupe called the Alpha5.
Producing an electric vehicle is no easy task for the likes of Volkswagen Group, let alone a tiny outfit that has suffered spotty management and production for decades. What's more, the Alpha5, if it ever does happen—and that remains uncertain—is not expected to be very quick, nor will it be street legal, according to a news release from the company.
Joost de Vries, who joined DeLorean in 2021, is leading the charge. But his track record isn't great.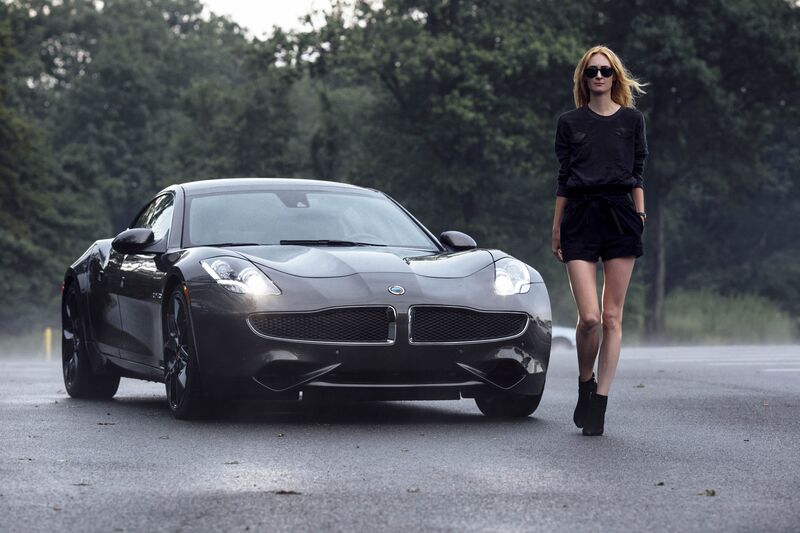 He was previously vice president of sales at Karma Automotive, the beleaguered Chinese-owned entity that purchased assets of the also-defunct Fisker Automotive in a bankruptcy auction in 2014. During his tenure, Karma was unable to manufacturer quality cars. Prior to that, De Vries worked for less than two years as vice president of global service at Tesla.
My verdict is that in light of the many startups that announce a concept without delivering it in production form, savvy consumers will wait until the car becomes reality before committing any money to it.
Is the Ferrari V6 hybrid the future or a strategy mistake?
I presume you're referring to the all-new Ferrari 296 GTB hybrid sports car. The $322,000 Italian stallion is shockingly fast, fun, and functional, as I found when I took it out for a few laps, and a road course, in Spain earlier this year.
I don't believe hybrids are the future, which, due to a host of reasons, many of which are political, seems to be more and more skewed toward fully electric vehicles.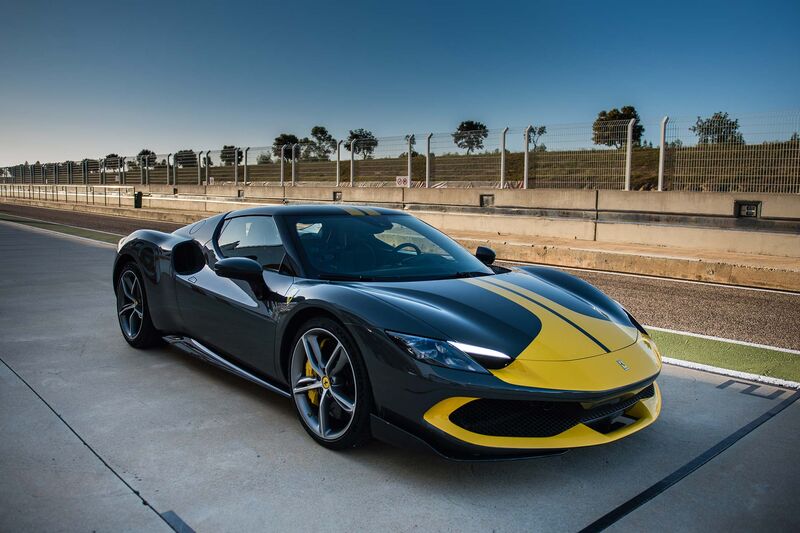 But hybrids do perform an important function in bridging a gap. They allow automakers and consumers alike to get the best of both worlds from internal combustion engines and plug-in electric motors while we work out how to actually build, support, and dispose of 100% EVs in the next few decades. (I should mention here this so-called gap is pretty small at the moment; the electric-only range of the 296 GTB is 16 miles.)
Far from a mistake, Ferrari's new hybrid shows the company can be flexible enough to change with the times while still living up to its heritage and brand promise of producing some of the best vehicles on the market today.
Browse our latest posts below.